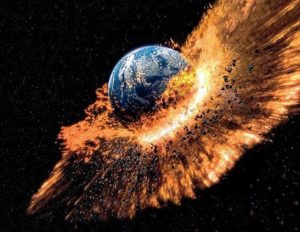 This reflection is based on Mark 13:24-32.
I received my very first catechesis from an especially religious elder sister, who–rumors in the family had it–was a frustrated nun. For starters, she kept her own private altar in her bedroom–an elaborate traditional altar peopled with enough santos to give your regular fundamentalist a Catholic nightmare.
Because she was particularly devoted to Our Lady of Fatima, my sister made it a point to remind us constantly of the messages that had been relayed to its three visionaries, Lucia, Jacinta, and Francisco. These messages included the direst warnings about the end of the world, especially as described in the so-called "secrets of Fatima," the third and last of which, at that time, remained chillingly undisclosed.