Life after Easter is hard work. The reason is, while the gates of heaven have already been flung open by the Lord, we still have to exert the effort to enter it–and do the hard work of convincing others to do the same.
Meanwhile, too many things are going wrong in our world. Too many so-called wicked people are prospering. Too many of the nice guys are finishing last.
The Resurrection doesn't mean we can all rest easy now because Jesus has done all the work. On the contrary, Easter means the Risen Lord continues to labor in the world and He wants to labor through us.
And because our far-from-perfect world is so broken and wounded, many times the only way to go is to hope against hope. One way of answering our Easter question of HOW is: Just keep getting up and showing up.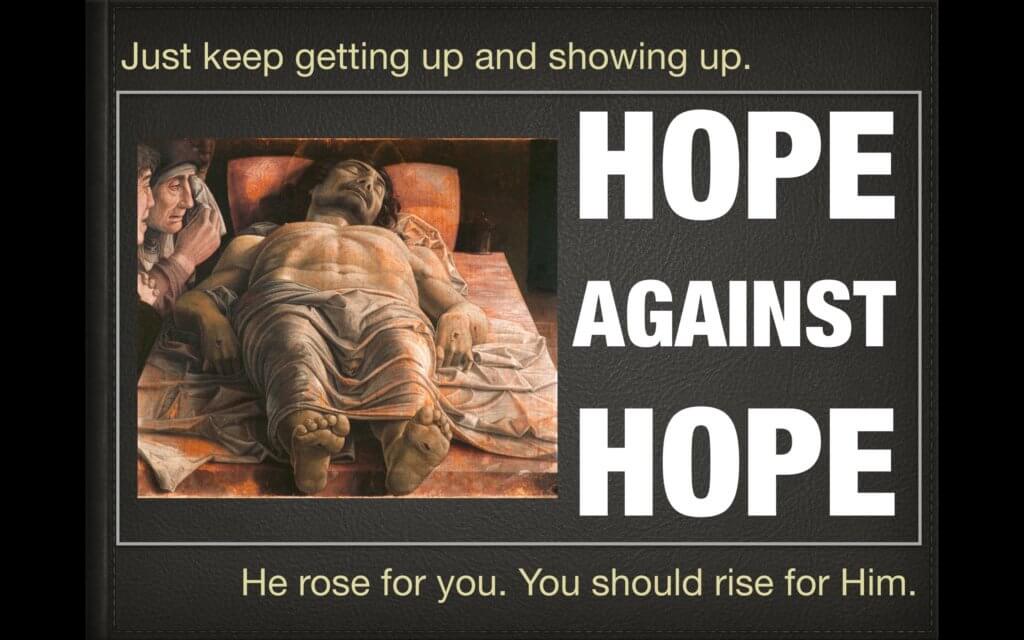 Our Lord rose for us, and every single day after Easter, He rises for us. We too–every single day of our lives–need to rise for Him and for one another. Faith can move mountains, and we need to keep hoping against hope, come hell or high water, because in case you haven't heard the rumor, the Lord is risen!
We close this retreat with the song, "Rise Up" (originally recorded by Andra Day). Not only does it express the Risen Lord's promise that He will be with us till the end of time, but it also sums up what Easter means and what it entails for us.
Let the song be your closing prayer.