I didn't realize it then, but the other week I was slipping into a desolate state. I wasn't feeling angry or sad or afraid. I just felt numb and indifferent. I was ready to throw in the towel and give up hoping.
Sometimes, when things are going too wrong in this world of ours, it is simply too exhausting to hope, isn't it?
And then this shows up in my Newsfeed: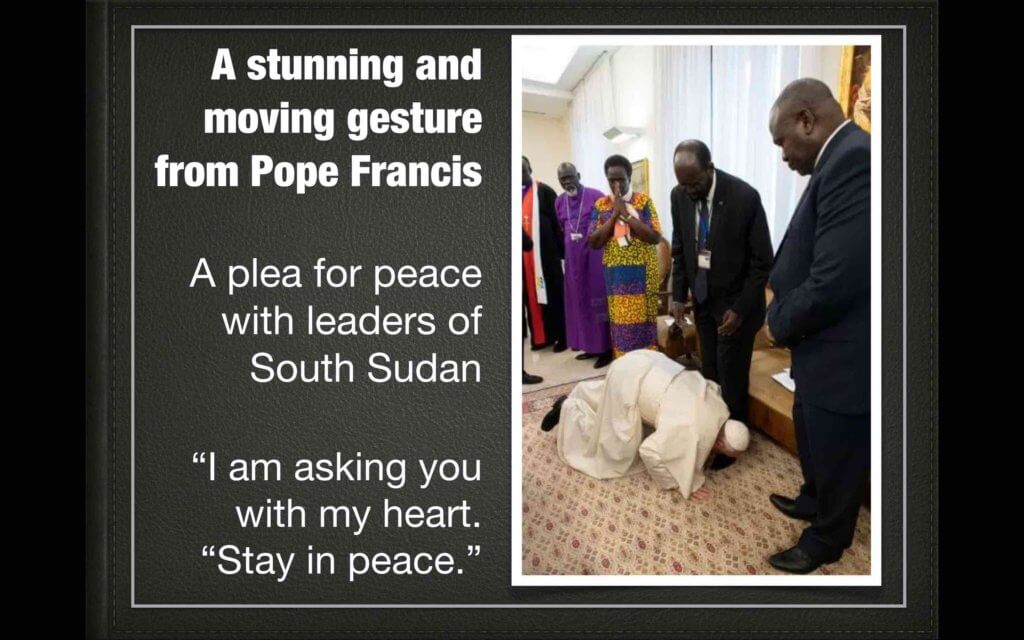 The video captures the great effort exerted by this 82-year old man–who has only one lung-as he repeatedly got down on his knees and got up just to convey this meaningful and powerful gesture. The effort and the humility it took moved me beyond words.
His plea to the leaders of South Sudan to keep their fragile peace and the way he conveyed this plea resurrected my hopes. It was an unexpected encounter with the Risen Lord.