Pilate played a very crucial role
in the death of Jesus.
He alone had the authority
to send Jesus to his crucifixion.
Without a death sentence
properly issued by someone in his position,
the enemies of Jesus would have failed
in their scheme to rid themselves of him.

Despite holding such power, however,
Pilate acted like he was not in control at all.
Instead of pronouncing judgment,
he conceded to others to do that for him.
He appeared not as a man full of authority,
but one helplessly full of questions
and uncertainty.

His questions to Jesus, for one,
went unanswered.

Secondly, instead of deciding to use
the Feast of the Passover as a reason
to release Jesus–
someone he had, in other accounts,
repeatedly pronounced as a man
in whom he found no crime–
he opted to rely on the crowd
to make the decision for him.

When he finally made his decision,
it was a decision not to make a decision.
He opted not to issue his own judgment,
as he was supposed to–
but instead he gave in to the crowd.

By symbolically washing his hands,
Pilate was distancing himself
from the responsibility for Jesus' death.

His hand-washing was a message
sent loud and clear to all
that he had nothing to do
with the crucifixion of Jesus
even if, in fact, he was the only man
in all of Palestine
who could have–or should have–
done something about it.

Only he could have saved Jesus
if he had chosen to.
His failing as a leader was not so much
because of what he did,
but because of what he did not do:
He did not get involved enough
to wield his power in the way
expected of a wise and responsible leader.
It's sometimes tempting
to wash our hands of our responsibilities
and to focus exclusively on self-preservation.
It's a temptation that tends
to get stronger
when the stakes or risks are higher.
These days we are certainly facing
higher stakes and higher risks:
It's normal to feel afraid.
It's tempting not to get involved
and to focus only on our own survival.

This is a good time to ask ourselves:
In this time of frenzied hand-washing,
are we also engaging in
Pilate's version of it?

In this time of the pandemic,
this other variant of hand-washing
can be manifested in different forms.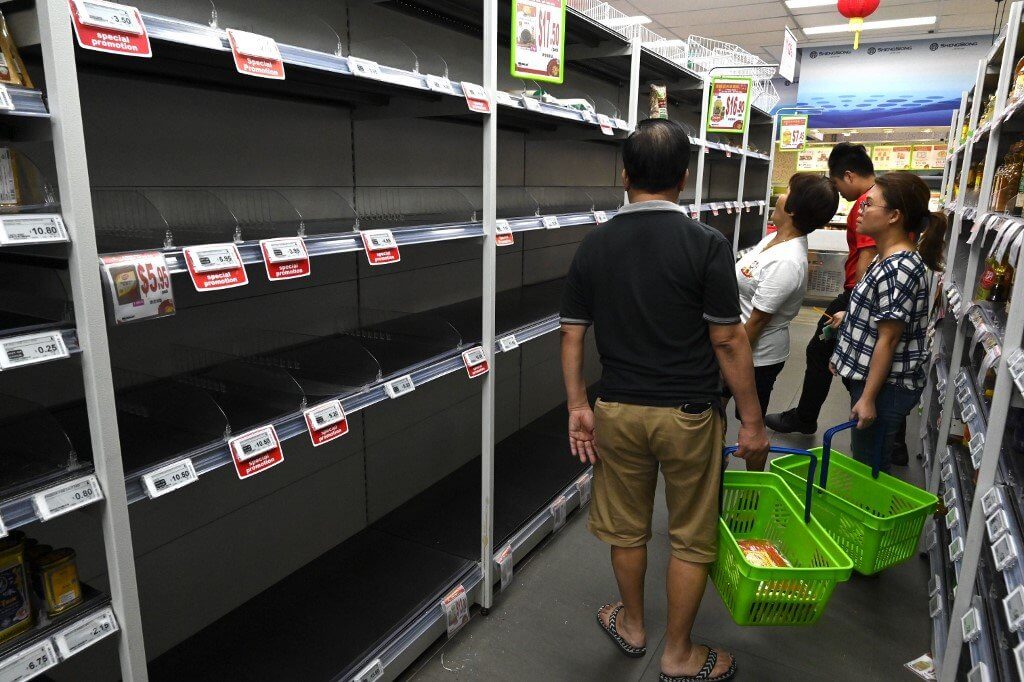 Here are three examples:

(a) panic-buying and hoarding;

(b) contributing to the spread of fear, rage,
and depression–whether face-to-face or online;

or (c) simply refusing to lift a finger
to help those who need help.

All these are examples
of our giving up our social responsibility
at a time when it is most needed
in our society and in the world.

If you've yielded to any of these,
what do you think
would help you resist the temptations
in the future?

Feel free to share your reactions below.