Frederick Buechner has a book called Listening to Your Life. We will be doing a lot of that during this retreat. A retreat isn't a retreat from your life, but from the hustle and bustle of the world so that you can understand your life more and where the Lord is leading you.
So let's give ourselves every opportunity to "listen to our lives" by examining the recent events in the world and our life, hoping that we can hear what God might be trying to tell us this Holy Week.
Let's therefore begin by "opening the book of our lives."
What's been going on?
How's it been going for you?
We're on Year 3 of this global pandemic (!). How have you been holding up?
Take this moment to listen to your life.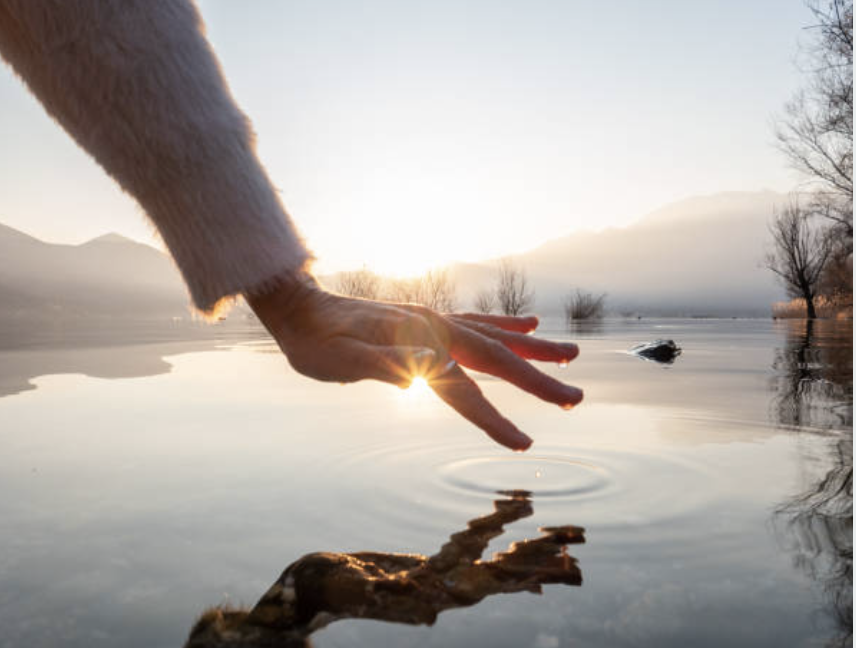 If you wish, play this instrumental piece just to slow yourself down and to accompany you in your reflection.
If you had to share what you feel about your life, can you think of a SONG that can best capture the way your life has been going? (It does not have to be a religious song!) Is there a line or two in it that expresses how you feel?
Take a moment here to think about it. Be ready to tell us about your song and why.
Here's mine: "Secret of Life" by James Taylor. This song from the 70s more or less expresses how I feel about my life these days.
You see, I underwent an unexpected brain surgery last December, where I had to prepare myself for the worst. That brush with mortality was not only sudden and scary, but also quite sobering and soul-stretching. It made me assess my life and what I consider truly important. As these things go, it gave me a fresh perspective in life. Now I am just grateful to the Lord for each day, each breath, each step.
The way the song puts it in the first couple of verses says it all for me:
The secret of life is enjoying the passage of time.
Any fool can do it. There ain't nothing to it.
Nobody knows how we got to the top of the hill.
But since we're on our way down, we might as well enjoy the ride.
The secret of love is in opening up your heart.
It's okay to feel afraid, but don't let that stand in your way.
Cause anyone knows that love is the only road.
And since we're here only for a while, might as well show some style.
If you want to listen to this song, here's a video featuring a live performance by a much older–and much wiser–James Taylor.
Now, what about you?
What would you regard as some kind of "soundtrack of your life" lately? Feel free to tell us about song and why below under "LEAVE A REPLY" below. Share a link to YouTube or Spotify, if you wish, so we can also listen to it.
Remember: Posts are anonymous by default unless you want them otherwise.
If you're interested, you can also come back later and listen to some of the songs that our fellow retreatants have posted.
Whenever you're ready, just click on NEXT to move to the next section.