There is a British movie called "Love Actually" (2003) that has a brief but unforgettable scene involving doors and unconditional love.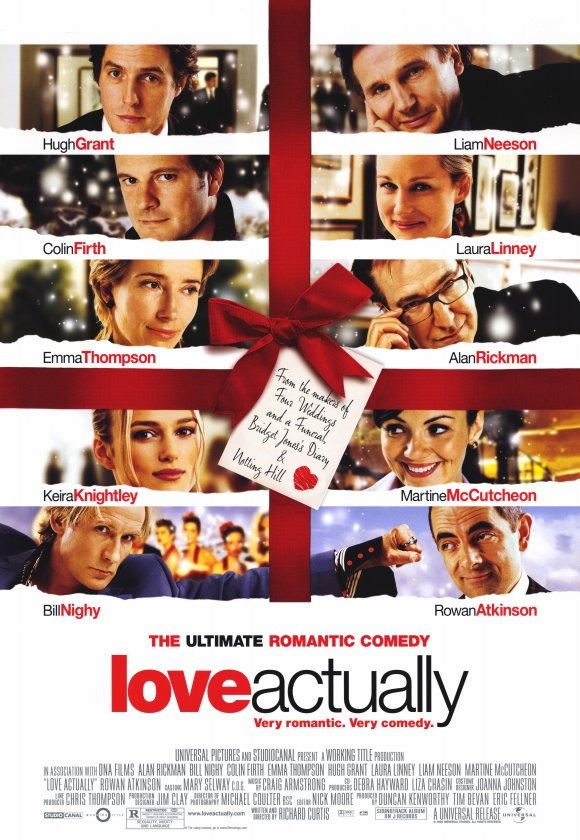 It happens on Christmas eve. Newly married Juliet and Peter are spending a quiet evening watching TV when the doorbell rings. It turns out to be Peter's best friend Mark, who has been secretly in love with Juliet but because of his loyalty to Peter, can only bear his love unconditionally.
Watch the two-minute clip here if you wish.
Love Actually – To me you are perfect from Pins Light on Vimeo.
You may find this odd, but I think the character Mark here is some kind of unintended Christ figure. It doesn't help that he is played by the lead actor in my favorite zombie series, "The Walking Dead," but think about it: He loves unconditionally "without hope or agenda." And after professing his love (using cue cards!), he walks away because he doesn't–and shouldn't–impose his love.
The situation of course, is very different, but in a way, Christ does the same. He loves us without condition and without imposition. He walks away; it's up to us how we would like to respond.
Imagine Christ telling you:
"To me, you are perfect.
And my wasted heart will love you
(no matter what)."
Such is the unconditional love of Christ.
Kissing the cross during the Veneration at the Good Friday service is a good time to respond to the Lord's offer of love. Otherwise, if you wish, you may, in the privacy of your room, hold a crucifix in your hand and give it a reverent and loving kiss.
Image source: "Love Actually" (2003)