Our final Bible passage for this retreat
comes from the Book of Genesis again.
And it's about the two sons
of Adam and Eve.
It's surely a familiar story.
You've heard or read it before.
But new meanings are always within reach.
Play this instrumental music
to pace and guide your reading.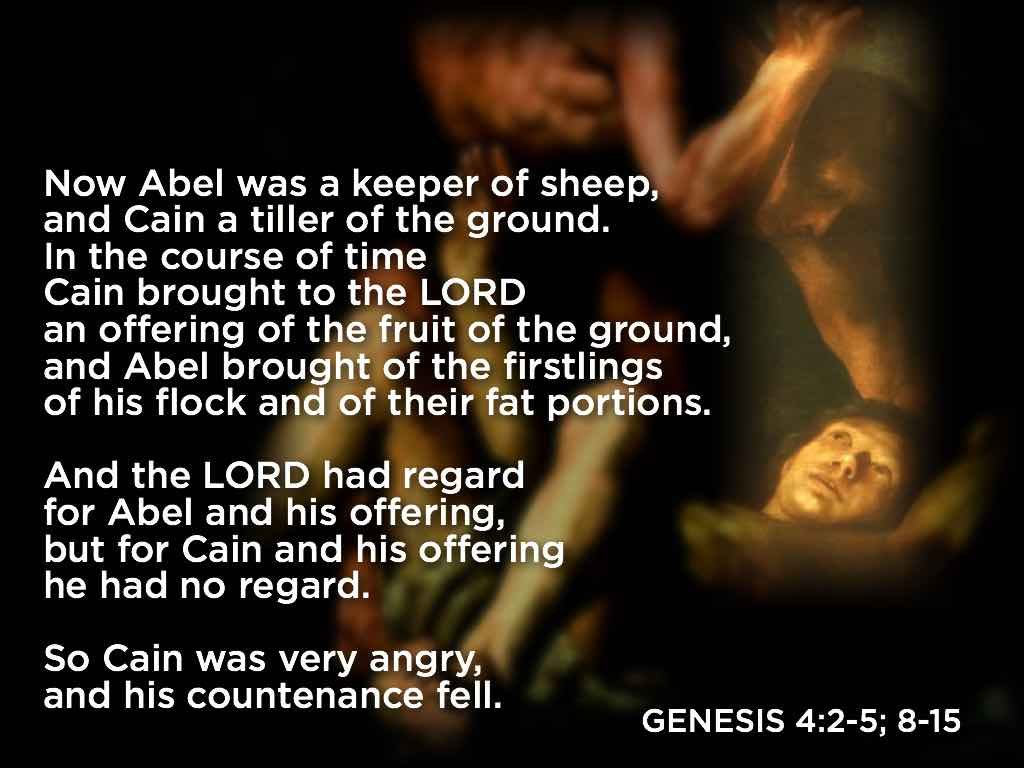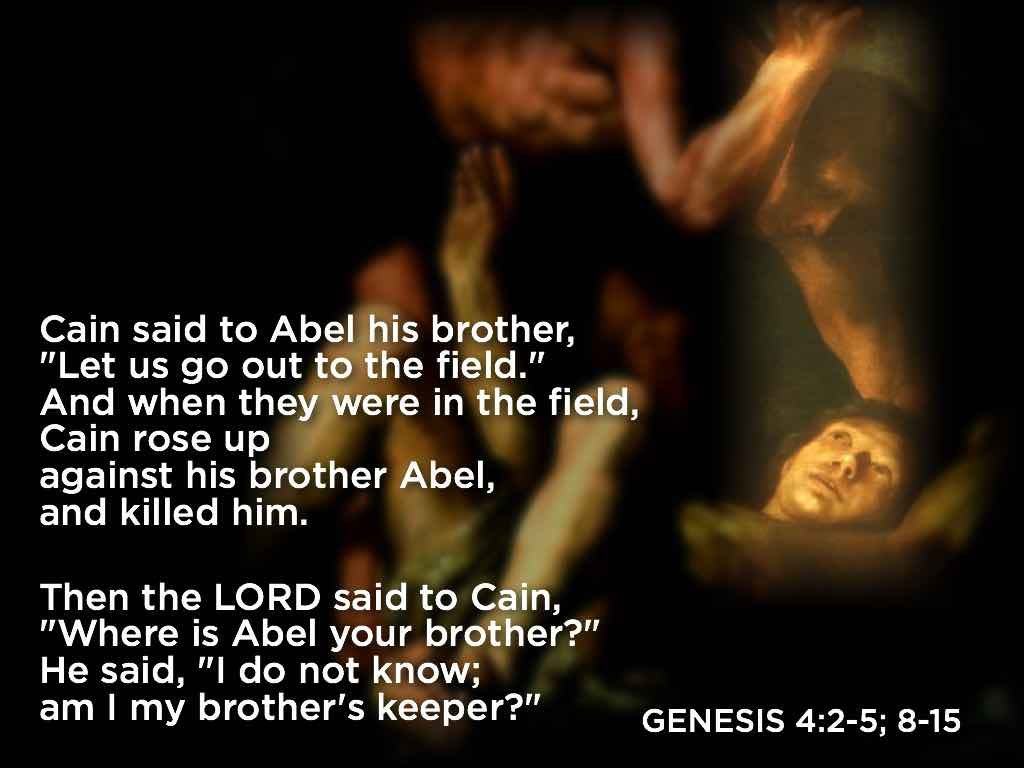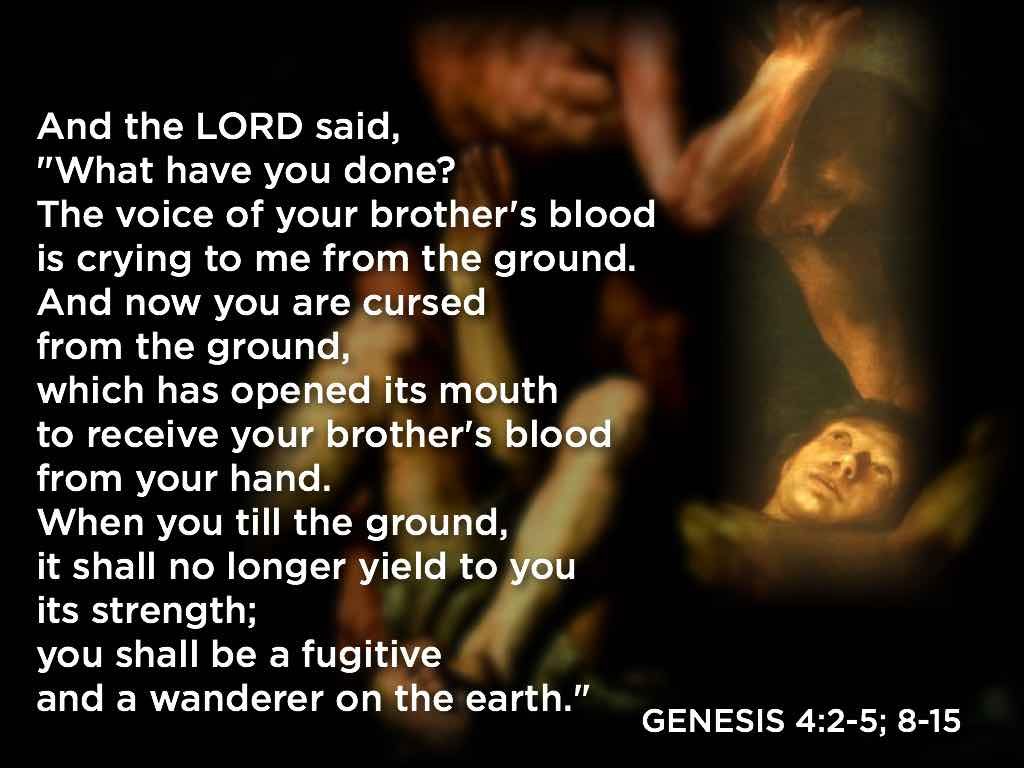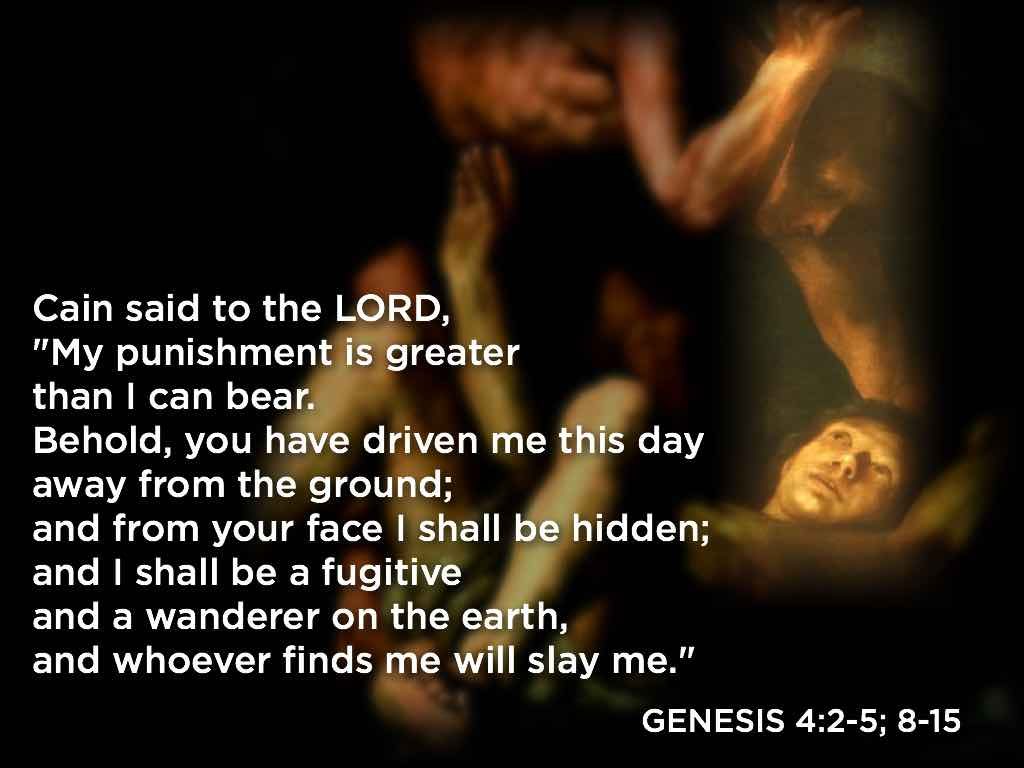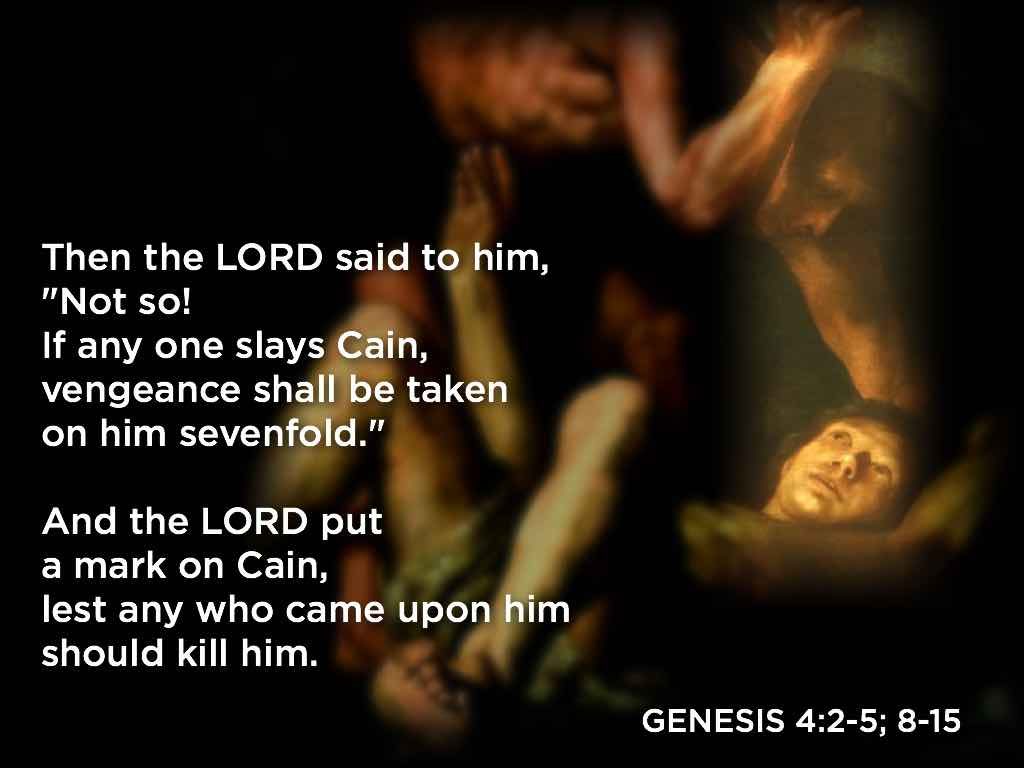 Unlike the other characters we have discussed,
Cain is apparently the UN-chosen one,
the one whose offering God did not accept.
His resentment unfortunately drove him
to commit the very first murder in human history,
and the victim was his very own brother Abel.
What is remarkable is that
although God strongly disapproved
of what Cain had done,
once again the Lord showed His mercy,
giving Cain a mark not as punishment,
but as protection.
Even those like Cain
who are apparently not chosen
are included in God's embrace.
The Easter message is precisely
that especially thanks to the Lord Jesus,
no one lies too far for God's embrace.