To let the question disturb us,
let us turn our attention to another person
in the life of our Lord
who has not been spared:
John the Baptist.
John the Baptist, our second Lenten guide,
is a character we don't hear much about
during Holy Week.
But he is one of the most important persons
in our Lord's life, having been there
from the very beginning.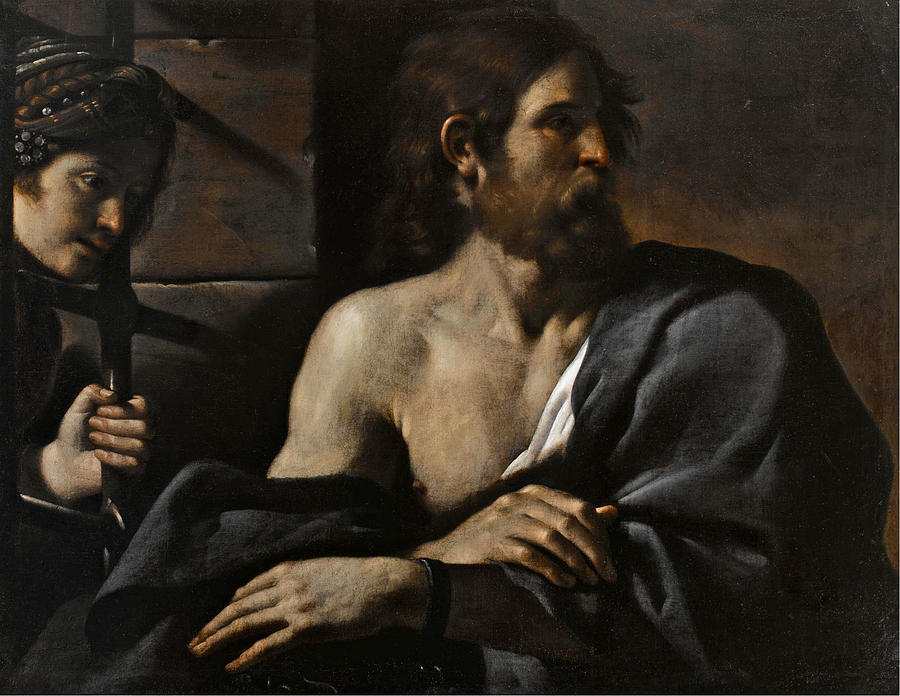 Remember, John the Baptist is the cousin of Jesus,
the very same one, who, upon hearing Mary's greeting
to Elizabeth as a baby,
leapt with joy in his mother's womb
in recognition of the Lord.
He is also the person who baptized Jesus–
quite reluctantly–
at the start of our Lord's Public Ministry:
He even protested that
Jesus was greater than him.
Finally, he is the same person who,
upon seeing Jesus in the crowd by the River Jordan,
pointed him out to his own disciples,
declaring "Behold the Lamb of God!"
In fact, as a result, at least two of his disciples,
Andrew and John, left him to follow Jesus instead.
Before our Lord, John the Baptist was himself thrown into prison
by Herod Antipas because he had criticized him
for committing adultery.
Read the following Bible passage about a strange mission
that the imprisoned prophet sends his disciples on.
If you wish, play this music
to set the mood and to pace yourself
as you read the passage.
Whenever you're ready to read the passage,
just press PLAY below.
Imagine John the Baptist in prison.
image from fineartamerica.com
music from Julian Lloyd Webber, "Oblivion"