Now, let's think about something provocative. It's healthy for us to ask questions–even disturbing ones–because if we let them, they can only make our faith stronger.
What about the real Hell?
This is not the Hades of the lost souls that Jesus descended to right after his death. Neither is it our "personal hells," the crises we go through in our lives. Rather, it refers to the Hell of eternal damnation, where we believe that the worst of sinners are condemned to burn–or as Dante imagines it, freeze–for all of eternity.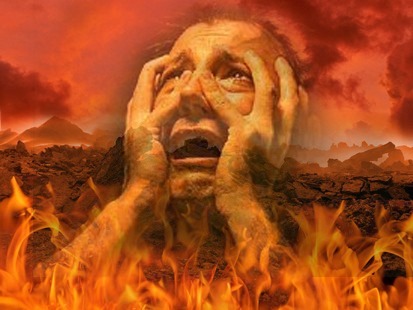 The idea of such a Hell raises many questions. Some people may wonder: What about God's mercy? Won't His mercy save every single person in the end?
Others may protest: What about His justice?
Of course we don't know the answer to these questions. There is no question that Hell exists. The Scripture and the Church are quite clear about that. But as to who are actually there–or whether there is anyone there–we don't know for sure.
All we know is that God is as merciful as He is just. And from Scripture, we know that as the Son of God, Jesus has power against hell, as he once declared in no uncertain terms to Peter and the apostles (Matthew 16):
[18] And I tell you, you are Peter,
and on this rock I will build my church,
and the powers of Hell shall not prevail against it.
[19] I will give you the keys of the kingdom of heaven,
and whatever you bind on earth shall be bound in heaven,
and whatever you loose on earth shall be loosed in heaven."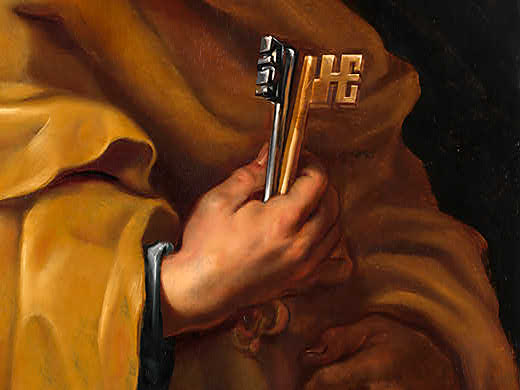 If Jesus holds the keys to heaven and if God is as merciful as Jesus claims, it is probably all right for us to "dare to hope"–as Hans Urs Von Balthasar puts–in the boundless mercy of God.
However, the more crucial question for us in the here and now is: Does the possibility of universal salvation, where no one is condemned to Hell, fill you with joy–or resentment? And why?
Image source: brojed.org
headforart.com