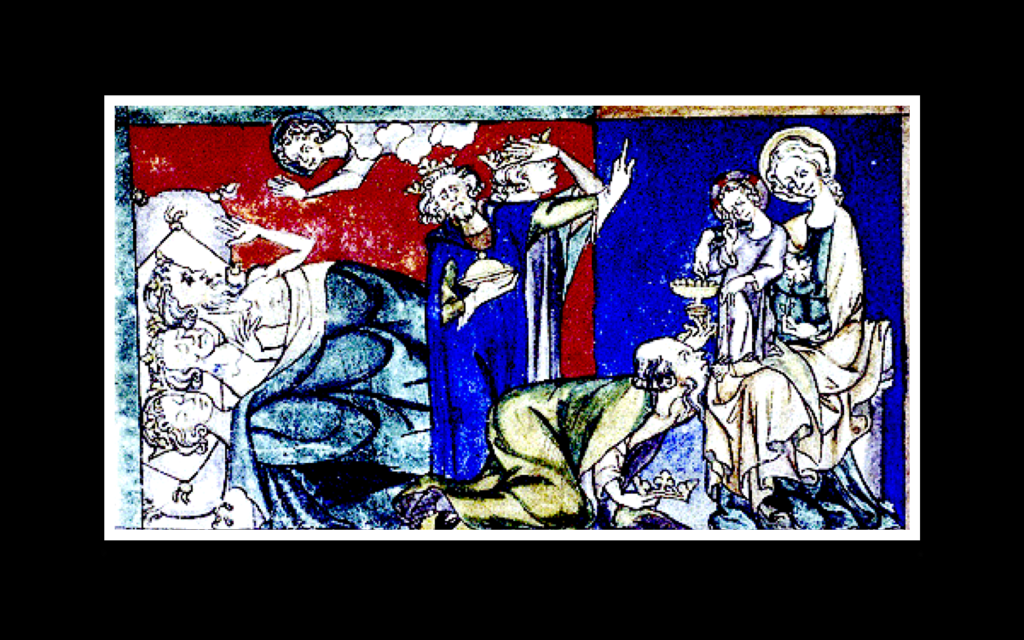 Here are two points that struck me while reading and praying over this passage this time around. Perhaps they are similar to yours.
First of all, the Wise Men's experience of waiting was very different from Zechariah and Joseph.
Unlike Joseph, the Wise Men found what they were waiting for. Joseph was waiting to begin his future with Mary, but what he ended up with was something totally different from what he had been expecting.
They also found what they were waiting for at the time that they were seeking it. Unlike Zechariah, who got what he was waiting for only after he stopped the search.
Which one is more similar to the type of waiting that you might be experiencing this season? Why?
Secondly, the Wise Men set out on a journey without any guarantee–except for that sign in the sky. Theirs is another example of faith not as 100% certainty, but on the contrary, full of uncertainty–but just the same, they decided to take the first step. It is quite plausible that during their long journey, they may have questioned themselves and perhaps they were tempted to turn back. But they persisted. Like Joseph, they model for us what faith really means: 100% commitment without 100% certainty.
Moreover, the self-questioning probably didn't stop even when the Wise Men reached their destination and found–of all things!–a baby wrapped in his mother's arm, they must have thought: "Is this the prophesied King of the Jews?" But just the same, they trusted, offered their gifts, and paid homage to the infant Jesus.
Are you being invited this Advent to this kind of faith–to believe, to trust, and to commit without the benefit of a foolproof guarantee? If so, what first step can you already begin to take?
Before proceeding, consider responding to any of the two Reflection Questions above if you wish–for the benefit of others who may learn something from your sharing.