There was a lot going on in the upper room that evening.
Ask yourself: What struck you?
It could be a number of things.
For one, our Lord is clear about just how special this meal will be for him. Not only did he make sure they found a safe and private room, but he also told the disciples in no uncertain terms that it would be his last:
"I have earnestly desired to eat this passover with you before I suffer."
Jesus knew he was going to die.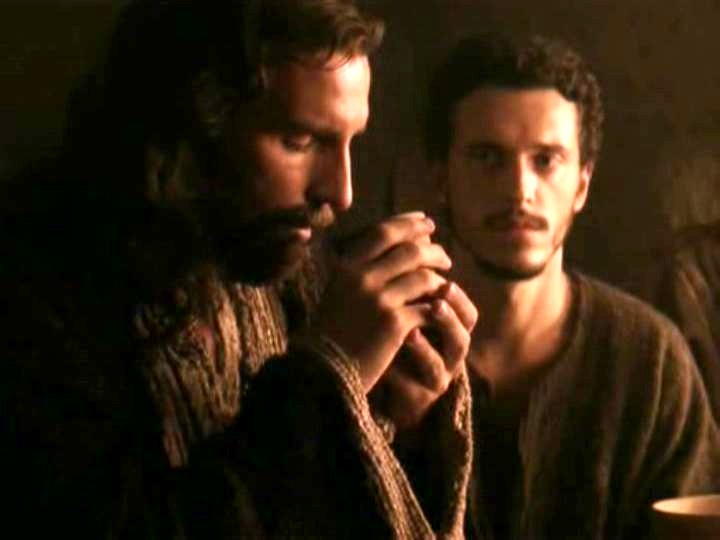 Try to put yourself in his shoes: How would you feel if you knew your death was upon you?
Like every human being–and like our Lord–you would be frightened. Like him, you would long for the support of your friends.
But to make matters worse, Jesus did not only know he was going to die; he also knew that he would be abandoned–even betrayed by one of his closest friends.
What a difficult and painful situation our Lord finds himself in. Think about it for a while.
Image sources: from Mel Gibson's "The Passion of the Christ" (2004)