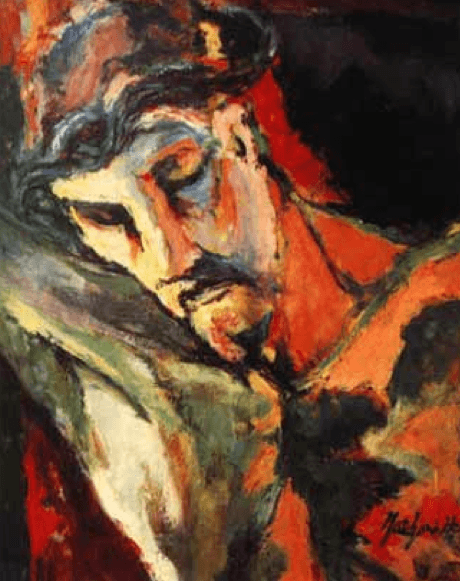 We invite you to join us
on a different kind of Way of the Cross.
You need not go anywhere;
you need not even say any word.

Just remain in your seat
and in silence contemplate
the one single image
that is presented to you at every station.
But as you begin every station,
imagine holding YOUR HEART
in your hands:
your NEEDS and FEARS–
but  also all your faith, courage, and hope–
especially during this time of the pandemic.
Also imagine cupping the whole world
in your hands, as you offer it up to the Lord
in this time of peril and uncertainty.
As  you  hold  the world in your hand,
remember that God holds us all in His hands.
We are in good hands.
At the beginning of each station,
you will listen to a portion of the song "Behold the Wood."
Play the excerpt until the end (it is only one minute long)
and use that time to prepare for prayer.
The song begins this way:
"Behold, behold the wood of the cross,
on which is hung our salvation…"
Take your time.
Linger at the Station for the Day.
There is a grace waiting to be unwrapped.
Images used in the stations: Fratel Venzo