Now we have a mobile faith community on Viber!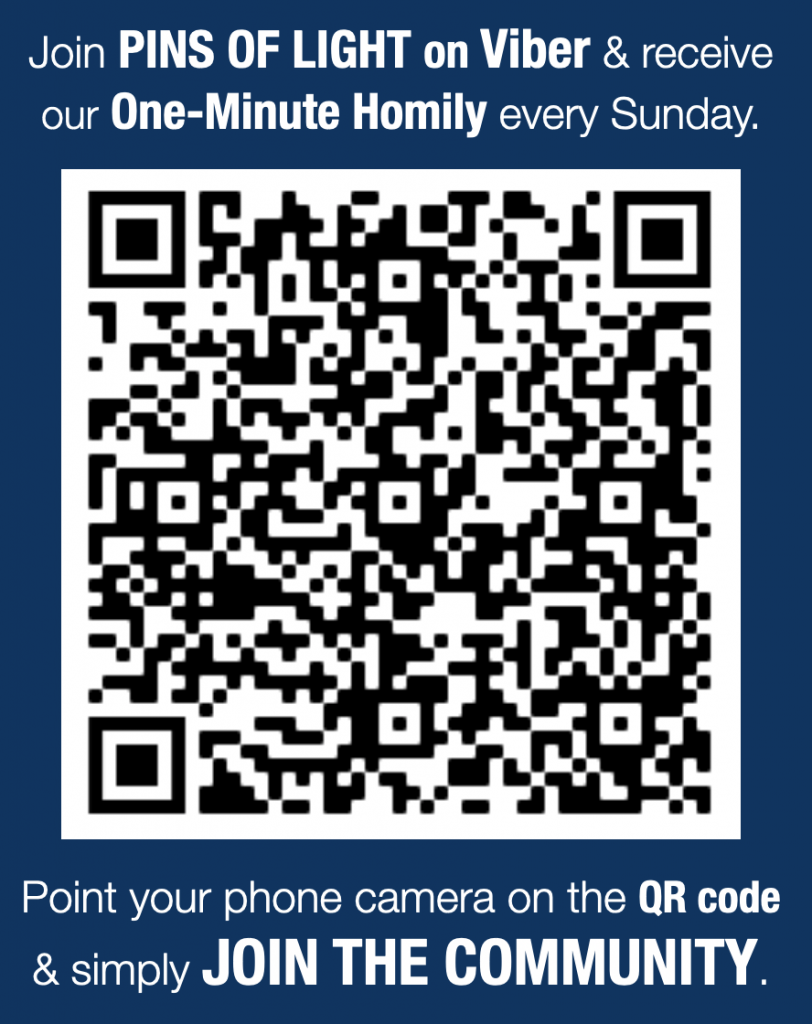 Just a once-a-week broadcast of our One-Minute Homily for the Sunday Gospel — in English and Filipino. No need to worry about lots of notifications.
Join us by clicking HERE.
Or, by pointing your phone camera on the QR Code above.