Now we will have a Filipino/Tagalog version of our One-Minute Homily on our Sunday Gospel called PINOY LIGHTS (only because it sounds like "Pins of Light"!)
Click HERE to follow us on Facebook.
Or join our PINS OF LIGHT on Viber Community by clicking HERE.
You may also use our QR Code below to join our mobile community on Viber.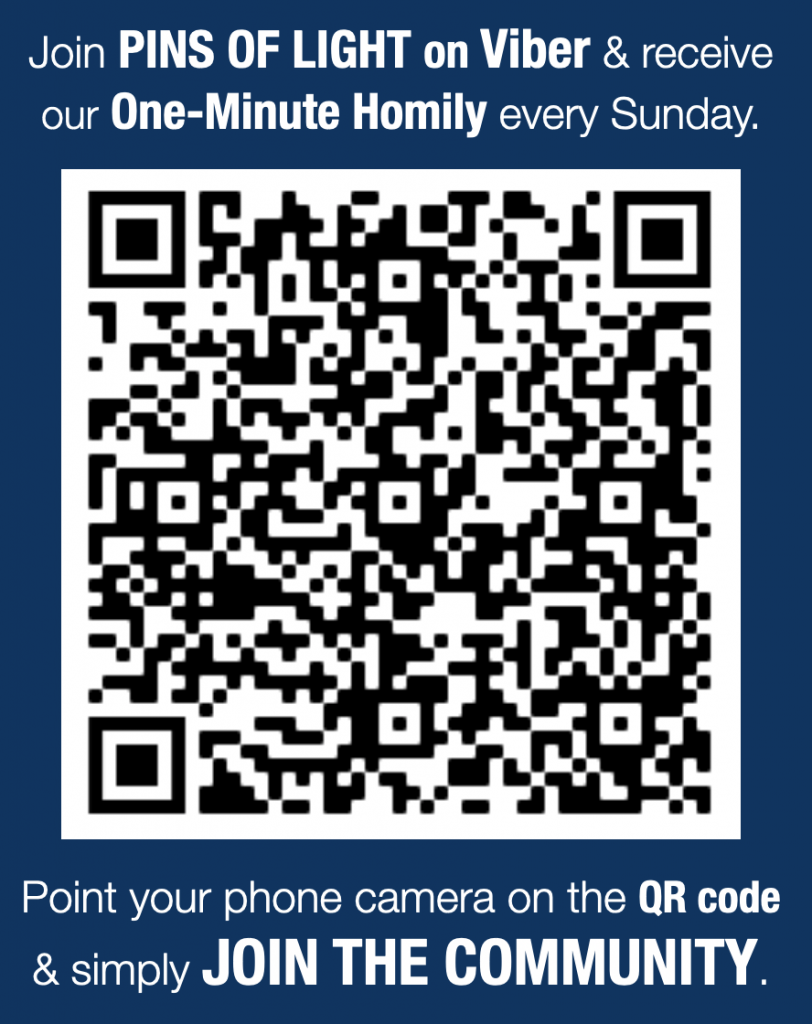 Please share with family and friends.