This homily was based on Matthew 14:22-33.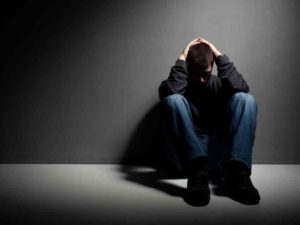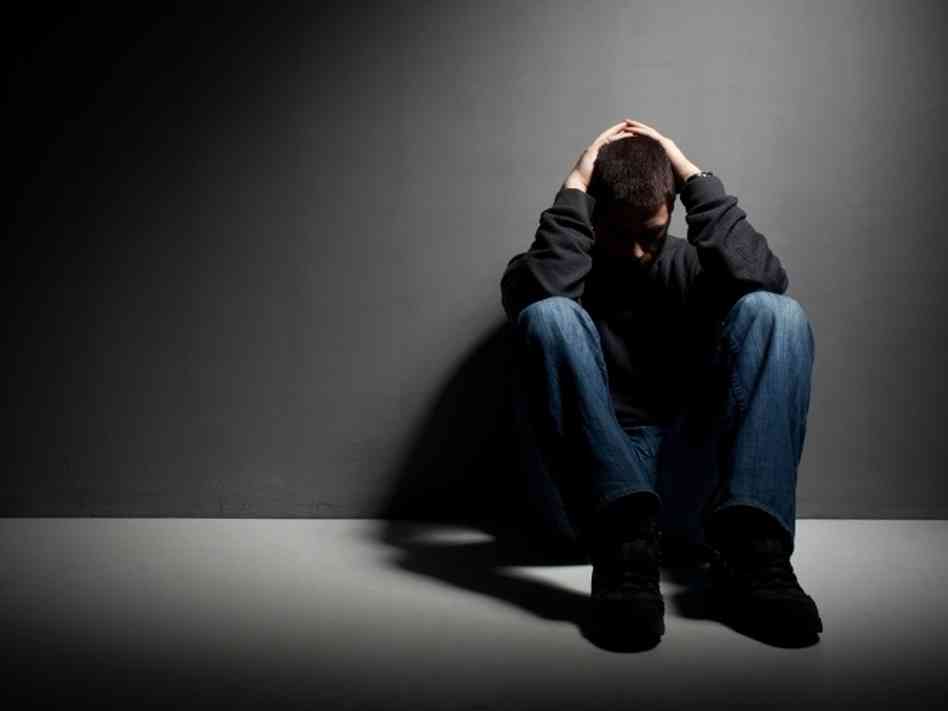 This pandemic has a way of making you feel like you're running out of solid ground. I mean, it's been five months! Being an introvert, I don't really mind the relative solitude. But so many people continue to fall prey to the virus, and many more are unable to pursue their means of livelihood.
There are days when you simply can't help getting this sinking feeling that the world is running out of solid ground.
At moments like this, we are being called to do a Simon Peter: to learn to walk on water.
The Gospel story today recounts one of our Lord's most impressive miracles, as well as Simon Peter's less-than-impressive attempt to replicate it. But don't feel pressured: The water-walking we're invited to learn is the Simon Peter variety. But even that's not an easy art to master. Most of us would not even dream of trying it–just like the rest of the disciples that stormy night, none of whom gave any thought to stepping out of the safety of their boats even despite the sight of the Lord crossing the sea. None, that is, except Simon Peter, who, unlike the others, refused to dismiss the Lord as a mere ghost.
Simon, as always, can teach us a thing or two about following Jesus. First of all, he gets this crazy idea of walking on the water just because the Lord is doing it. For him, following Jesus means imitating him, doing whatever the Lord does; it's as simple as that. Do we, who also claim to follow Jesus, try to imitate him in the way we think, talk, and act?
Secondly, Simon doesn't just jump into the water, as he has been observed to do on other occasions. In this particular event, he actually checks with Jesus first. "Lord," he calls out, "if it is you, command me to come to you on the water." And it is only when he hears Jesus say, "Come!" does Simon get out of the boat to approach the Lord. And us? How often do we check with the Lord and wait for his cue before we make our decisions?
And finally, halfway to Jesus, walking on far-from-solid ground, Simon notices the strong wind and waves, gets scared and begins to sink, but what does he do? He cries out to the Lord for help. And of course the Lord stretches out a hand and delivers Peter safely back to the boat. What about us? When we get into trouble, how long does it take us to look up and ask for help?
It is only when they reach the boat that the wind dies down, so the storm must have been raging the whole time during Peter's water-walking. Also, the Lord says something pretty curious: "O you of little faith, why did you doubt?" This question sounds strange if it's addressed to the man who has just volunteered to walk on the water at the height of a storm. But I think it may have been addressed as well to the rest of the disciples who opted to watch the whole thing from the safety of the boat.
The lesson for us, I think, is that our faith in the Lord should prevent us from cowering in fear and hiding from the storm. Our faith in the Lord should challenge us and enable us to venture outdoors, and like Peter, brave the elements, walk–perhaps in fear, yes–but also in faith. Just cross that sea, knowing that the Lord is there in the very midst of the storm, his eye fixed on us, his hand ready to save us when we need his saving.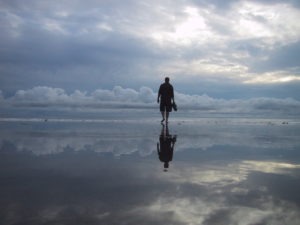 The problem is often, in times like this, we prefer to cower and hide like the disciples. We tend to allow our fears to paralyze us. We refuse to cross that sea unless God parts the waters for us so that we could simply walk on dry land the way the Israelites did in the story of Exodus, God's pillar of fire hovering over them. The hitch is, God seems to prefer not to hover over us, but to meet us face-to-face, but we need to walk on that water to approach him.
What's more: Sometimes the storm dies down only after we've braved the elements the way Simon Peter does in the Gospel story. In what way are we being asked to do something similar in this time of the pandemic?
Seth Godin makes a helpful distinction between comfort zone and safety zone. We often conflate the two. We think going beyond our comfort zone is also going beyond our safety zone when, in fact, there is a space beyond our comfort zone that's still well within our safety zone. When Simon Peter decided to step out of the fishing boat, he was going beyond his comfort zone, but because the Lord was present and ever ready to run to his rescue, he knew fully well that he wasn't crossing into any danger zone. If the Lord is near, we are never in any real danger.
During this pandemic, when we often don't feel like we're standing on solid ground, let's take comfort–but also learn–from Simon Peter's experience. What is the Lord commanding us to do? What extra mile are we being asked to take?
Remember, we're not expected to go beyond our safety zone. Rather, all we're being asked to do is to go beyond our comfort zone.