This homily is based on Luke 18:1-8.
Today's Gospel passage made me question my prayer. Blame that widow in the Gospel who keeps repeating her request to a judge until it is granted. What is her request? It is pretty concrete: "Render a just decision for me against my adversary."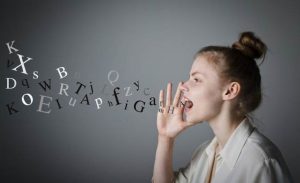 That got me wondering about the widow. What did her adversary do to offend her? And what sort of just decision is she hoping for?The offence must have been pretty significant for her to spend so much time and energy hounding the judge. The matter must have been that important to her. And that got me wondering about me, too. I started thinking about my prayers.
What are the things that matter enough to me for me to pray without ceasing, to ask and even beg God to grant those prayers? One type does immediately come to mind: The requests of people who are suffering intensely–either from terminal illness or an emotional crisis–as well as those who are dealing with the painful loss of a loved one. These are people I know, even friends, whose pain I see, and for whom I feel strongly enough to pray for any time I get the chance to.
But what about people I don't know personally who suffer just as much, if not more? The victims of violence in places like Syria, refugees who are fleeing from harm not knowing where to bring their families, the poor who day in and day out are unsure of where their next meal will come from. I pray for them too, but examining my prayers for them now, my prayers sound like platitudes–generic petitions I've repeated so often that I may have forgotten what they mean and how much they matter. When I pray for strangers, I pray in platitudes, and my heart isn't quite open enough.
And what of leaders of governments who harm others, who lie blatantly and make decisions based only on self-interest? For these people and others like them, those who anger me and frustrate me, my prayers are uttered in outrage. Because of exasperation and occasionally fury, when I pray for these adversaries, I pray in outrage. It is righteous outrage, yes, but my heart is hardened and is not open.
Prayer is opening our hearts to God and freeing ourselves to receive whatever answer or grace that He will grant us. Unfortunately, when I pray in platitudes or in outrage, my heart is, for different reasons, closed.
I guess it's time to rethink how I pray for strangers and adversaries. It's time to redesign these prayers.