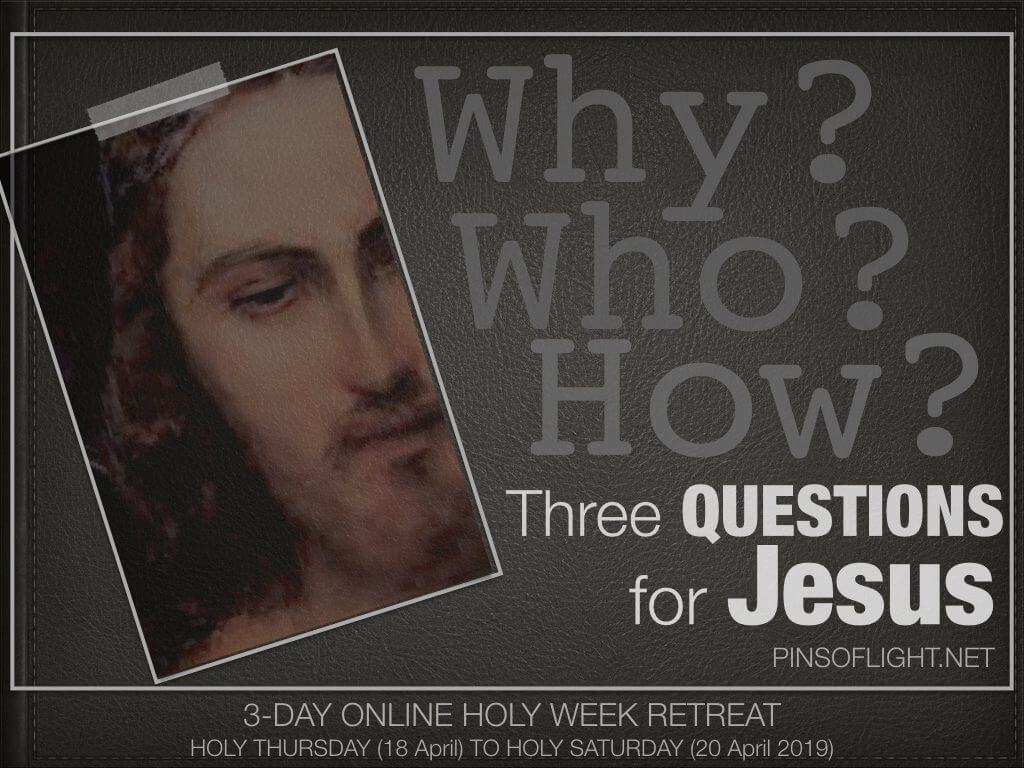 The title of this year's online Holy Week retreat is: "THREE QUESTIONS FOR JESUS." We've heard His story so many times before, but every year we come still bearing questions.
If you decide to join us, by no means are you going to be doing your retreat alone: We have our online faith community, as well as volunteer Jesuit Spiritual Directors who will be available online for those who wish to consult them.
Join our faith community as we accompany one another in prayer and reflection this Holy Week. Many have been doing this retreat with us for the past 10 years.
It's a "Do-It-Yourself" recollection that you can undergo anytime and anywhere you may be this coming Holy Week. As always, the three modules will be made available by 8 am from Holy Thursday to Holy Saturday.
Share with your friends!