What better way to prepare for Christmas than an online Advent recollection?
Take some time out before Christmas this year and join us for: AN INTRUSION OF ANGELS.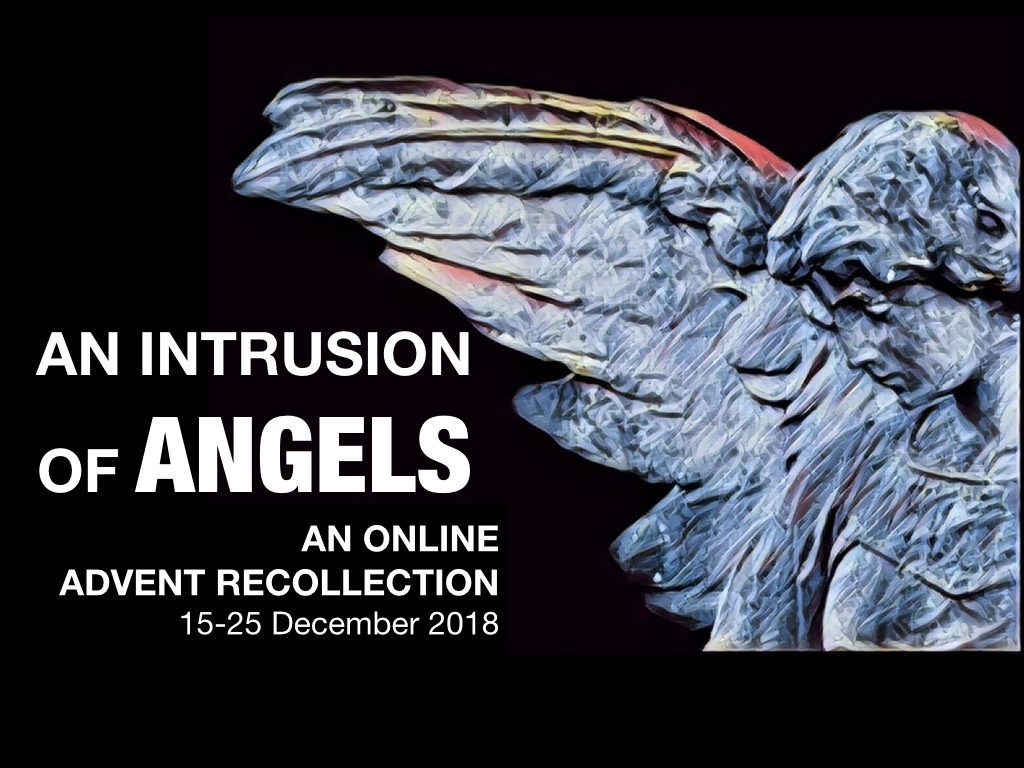 Advent is a season of angels. The time preceding Christmas is full of heavenly visitations–and disruptions.
Each angelic appearance offers a message or a mission. Find out what's yours this Advent.
The online recollection "An Intrusion of Angels" has three parts that you can take anytime and anywhere–at your convenience. It will be available starting the 15th of December in time for the first Simbang Gabi.
Wherever you may be in the world this Advent, join our international virtual faith community in our pre-Christmas reflection and prayer.
Start the Advent Recollection HERE.