This homily is based on Mark 9:2-10.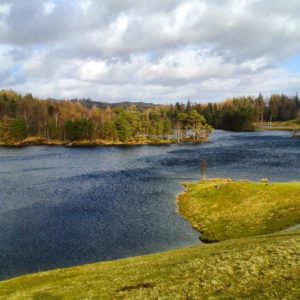 When a friend residing in the UK heard that my sister and I were headed for the Lake District up north some years ago, she said, "It's beautiful up there, but you must be crazy to go there in the dead of winter! You'll freeze!" But since it was probably our only chance to go, we went anyway, stepping out of the train after a three-hour trip, wrapped in layers upon layers of protection.
"There's no such thing as bad weather," a more optimistic friend had advised. "Just bad clothing."
It was freezing. To make it worse, it was wet as well. But we had decided to make the most of this trip, so despite the weather forecast, we signed up for a "ten lakes" tour the next day. The weather did not disappoint us. As we drove from one lake to another, we were met alternatively with a downpour of rain and hail. The driver, a kind elderly man named Bob, kept apologizing for the "dreadful day," but it was almost as if our tour group of ten had an unspoken agreement to enjoy the tour at all costs. Rain or hail, we eagerly jumped out of our van to enjoy the view and to take pictures. "A hardy bunch!" Bob remarked in amazement.
Even in bad weather, the lakes and the mountains were lovely. It wasn't difficult to imagine how William Wordsworth and Beatrix Potter had found inspiration here to write their poetry and children's books, respectively. We were probably on our sixth lake, grateful there was no rain but resigned to dark skies, when without warning, the clouds parted and the sun stepped out of its hiding. And for one brief shining moment, the lake and all the world around it shimmered before our eyes, as breathtakingly beautiful as they could be. That single moment of transfiguration made the entire trip worth it for us. Of course we wanted the moment to last and linger, but I suspect, had we been blessed with great weather that entire day, we probably wouldn't have valued the sun and the beauty it revealed as much.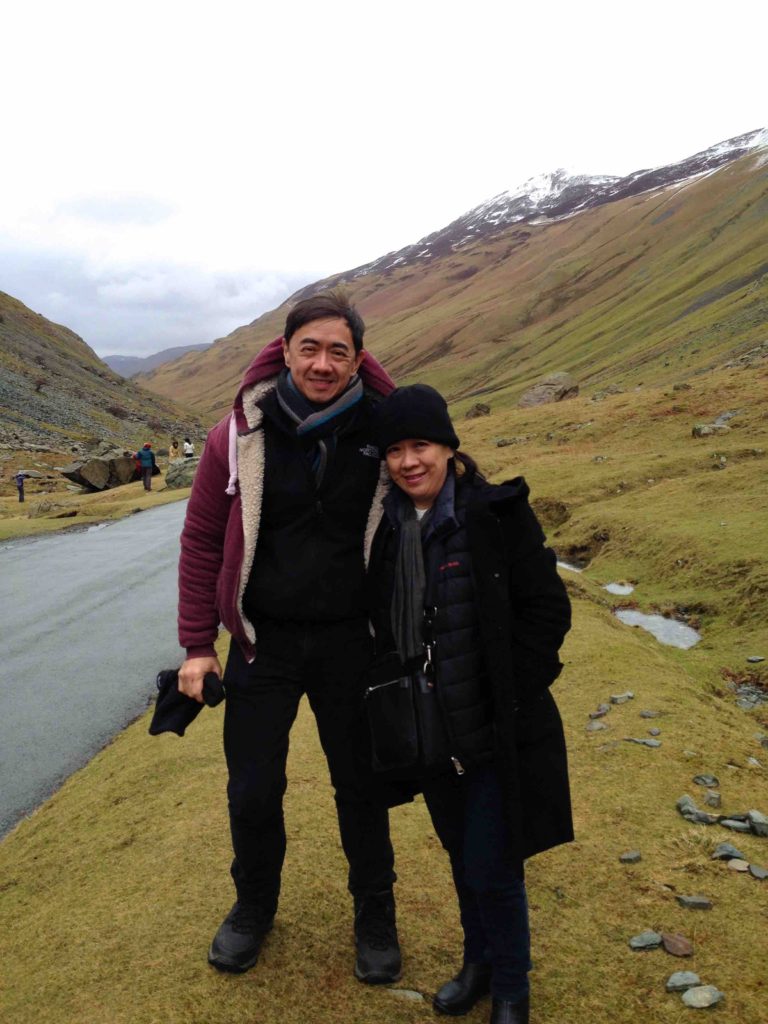 The Gospel reading today isn't about exactly the same thing, but something similar. Jesus, for all intents and purposes, was an ordinary man, his divinity hidden away during his earthly life. But for one brief shining moment, he was transfigured, and the God in him stepped out of hiding. The disciples who were with him wished the moment would last, but it was gone before Peter could even finish his sentence, and before he knew it, it was once again "just Jesus."
What struck me the most this time though was not so much what the Voice from heaven said of Jesus, but when the Father actually said it. It wasn't during the actual moment of transfiguration, when Jesus' divinity shone and wrapped him in dazzling white. It was–I think, significantly–only when a cloud passed overhead and cast a shadow over him that the Father said, "This is my Beloved Son."
The love of God for His Son–and for us–is by no means limited to our brief shining moments. Unlike us humans, He loves us always, unconditionally, even when our sun is in hiding, because His loving vision sees through our darkest clouds. We really should learn to do the same with others–and with ourselves.