This homily is on Matthew 6:24-34.
In today's Gospel reading, our Lord Jesus repeats what is probably God's favorite message in the Bible: "Do not be afraid!"
Think of the times when God showed up for the first time before his prophets–or when He sent His angel Gabriel to Mary at the Annunciation, or to Joseph in his dream, or even to that flock of shepherds on the very first Christmas night.
There are claims that this phrase–or its equivalent–occurs 365 times in the Bible–one for each day of the year!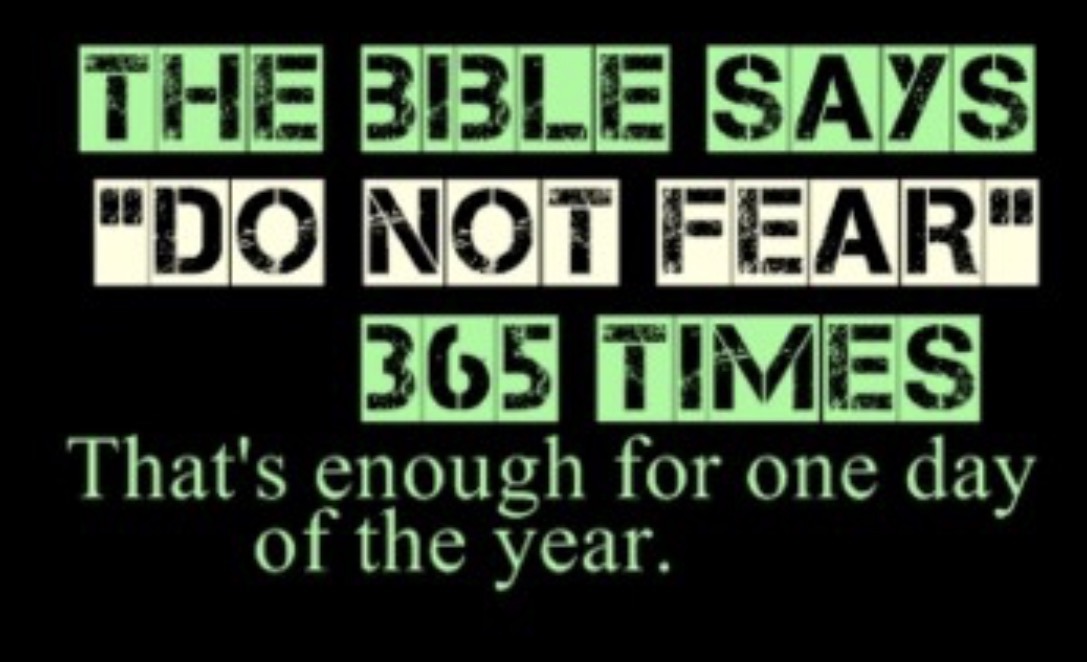 Our Lord doesn't say those exact same words today, but he spends a lot of time talking about this basic human feeling of anxiety, which, when you think about it, is really fear about the future.
His words are very relevant because he knows what our favorite past time is: catastrophizing. Catastrophizing is the human penchant for imagining the worst possible scenario in the future even when doing so is unwarranted. The way it's usually defined is that it is an irrational thought that something is–or will be–far worse than it actually is.
Psychologists say that it comes in two forms. The first is making a catastrophe out of a present situation. Let's say, you got a D in one quiz. You catastrophize the situation by making the worst possible interpretation of your performance in class and you end up dismissing yourself as a good-for-nothing student.
The second form of catastrophizing is more future-oriented. We imagine the worst possible developments and consequences–even if there is no rational basis for doing that. So we end up worrying unnecessarily. Consider this thought bubble that a person has right before a job interview: "Knowing my luck, I'll screw up this interview and end up a failure all my life!"
Wow! Not only has this person decided that the interview will go wrong before it even starts, but he has also already condemned himself to a lifetime of failure–without a single evidence!
When we catastrophize, we allow ourselves to be caught in a vicious cycle of anxiety and stress. What makes the matter worse is that we end up in a downward spiral that will lead to depression and despair–which is why catastrophizing is not only our favorite past time, but also the devil's favorite device for temptation. When we catastrophize, and allow anxiety to possess us, we lose sight of the many blessings that God has already given us! Moreover, not only do we forget to be grateful to God, we also end up trusting Him less, if any at all. Anxiety is a slavery that the devil is all too happy to allow us to assume when left to our own devices.
Today, our Lord Jesus cautions us against the vicious cycle of anxiety that we tend to inflict on ourselves through our habit of catastrophizing. He invites us to appreciate how God cares for the smallest birds in the sky and the lowliest lilies of the fields, so that we may entrust our hearts to the Father. "Do not worry about tomorrow," he tells us. "Tomorrow will take care of itself." It's really another way of saying, "Live your life one day at a time."
I came across this reading a few years ago that puts it very well:
"There are two days in every week about which we should not worry, two days which should be kept free from fear and apprehension."
"One of these days is Yesterday with its mistakes and cares, its faults and blunders, its aches and pains. Yesterday has passed forever beyond our control. All the money in the world cannot bring back Yesterday. We cannot undo a single act we performed; we cannot erase a single word we said… Yesterday is gone"
"The other day we should not worry about is Tomorrow with its possible adversaries, its burdens, its large promise and poor performance. Tomorrow is also beyond our immediate control. Tomorrow's sun will rise, either in splendor or behind a mask of clouds – but it will rise. Until it does, we have no stake in Tomorrow for it is as yet unborn."
"This leaves only one day… Today. Any one can fight the battle of just one day. It is only when you and I add the burdens of these two awful entities, Yesterday and Tomorrow, that we break down. It is not the experience of Today that drives us mad – it is remorse or bitterness for something which happened Yesterday and the dread of what Tomorrow may bring."
"Let us, therefore, live but one day at at time!"
In other words, yes, by all means, let us learn from the past, and yes, by all means, let us prepare for the future, but don't get hung up on regrets over your past and especially let go of anxiety about your future. Remember the words of God spoken through Isaiah: "Will a mother forget her infant?"
So next time you catch yourself catastrophizing, just step on the brake, no questions asked. Simply refuse to allow those thoughts to lead you astray. These thoughts don't come from a good place, and following them will most likely lead you to a place far from God.