This homily for the 2nd Sunday of Advent is based on Matthew 3:1-12.
John the Baptist is the kind of friend you would probably not invite to a Christmas party. After all, who wants to hear bad news at a party? We want to be regaled with funny and feel-good anecdotes, not somber reminders of our weaknesses and even threats about our sins. But that's what John the Baptist does. He tells us not what we want to hear, but what we need to hear.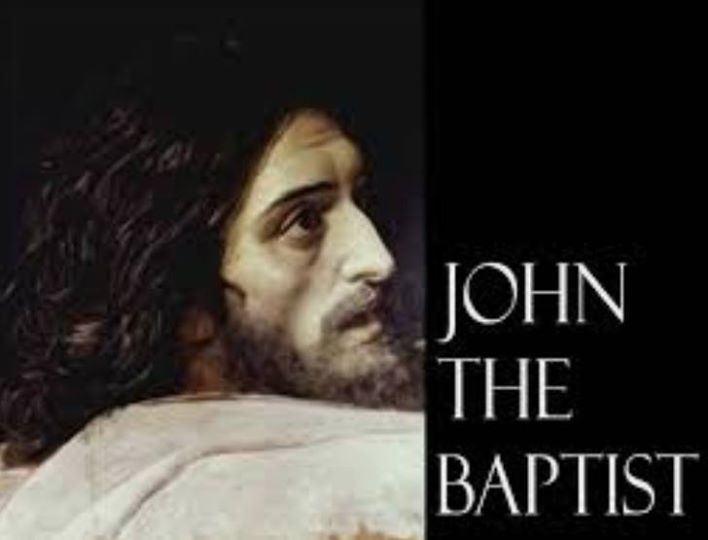 In today's Gospel reading, John the Baptist, as usual, minces no words. Not only does he call the Pharisees and the Sadducees "a brood of vipers," but he also attacks their sense of self-entitlement as children of Abraham. His message? "Produce good fruit as evidence of (their) repentance." In other words, stop being so smug and self-complacent. Also, action speaks louder than words, so don't just say "I repent." Put your repentance in action by doing good.
The Baptist's message may well be directed at us Christians today. Sometimes we let our status as Christian and our rituals lull us into believing that we have done enough. But if Advent is all about preparation for the Lord's coming, he who has been tasked to prepare the way for Him wants to make sure that we do what we need to do: Correct our flaws, and make ourselves better.
John the Baptist's words are quite ominous:
"…the one who is coming after me is mightier than I.
I am not worthy to carry his sandals.
He will baptize you with the Holy Spirit and fire.
His winnowing fan is in his hand.
He will clear his threshing floor
and gather his wheat into his barn,
but the chaff he will burn with unquenchable fire."
The traditional interpretation is that some people will be classified as wheat to be stored in the Lord's barn, while others will be considered chaff to be burned with fire. Not a pretty picture. Obviously, it's not good to be considered chaff since it refers to the husks of the crops that are considered inedible; in other words, rubbish.
But another interpretation is that we–each one of us–have both wheat and chaff within us. We each have our lights and shadows, our strengths and shortcomings, what's valuable and what's rubbish, the good and the bad. Our job is to gather what's good in us and store them, and separate what's not and burn them.
Waiting for the Lord this Advent means cleaning house and creating a space for him. Can you identify what's chaff in you?