This reflection is based on Mark 6:1-6.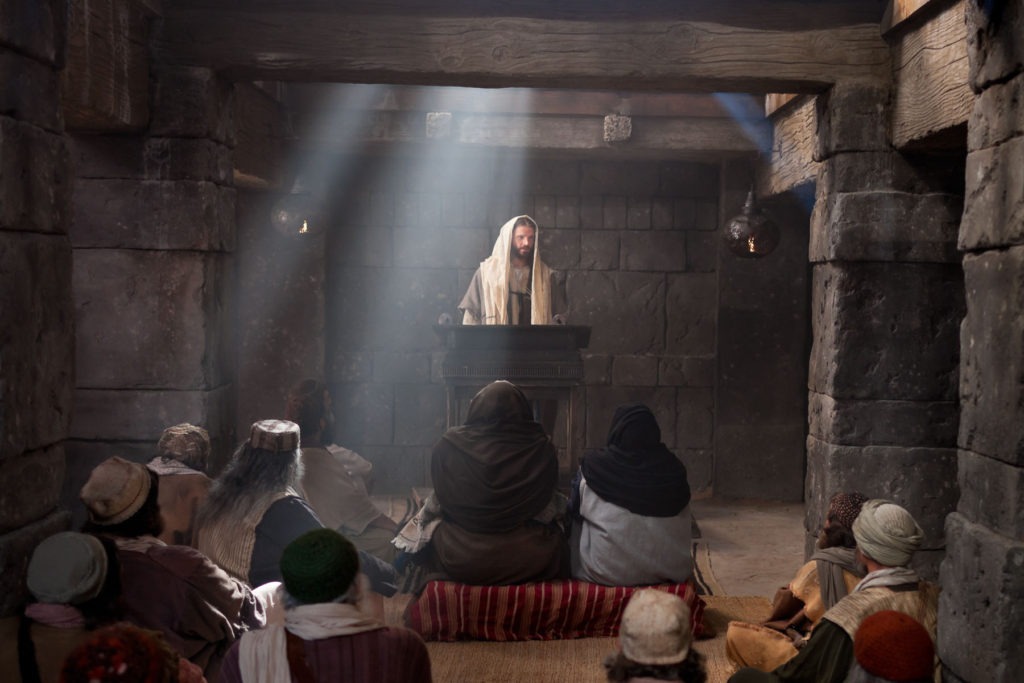 This gospel account has always baffled me. Our Lord visits the neighborhood where he grew up, and preaches in their synagogue surrounded by relatives and childhood friends. Like everyone who hears him speak, they are amazed at the Lord's teachings. However, whereas others develop faith in him as a result of hearing Jesus, these ones–people who probably know him best–do not. Instead they question him, unable to accept that someone from among them could become such a prophet.
What they murmur among themselves is a mixture of astonishment and doubt all in the same breath: "Where did this man get all this? What kind of wisdom has been given him? What mighty deeds are wrought by his hands! Is he not the carpenter, the son of Mary,and the brother of James and Joses and Judas and Simon? And are not his sisters here with us?"
It's a classic case of familiarity breeding contempt. As a result, we are told, apart from healing a few sick people, Jesus could not perform any "mighty deed" among them, "among his own kin and in his own house."
We learn a couple of lessons about miracles here. First, sometimes the source of miracles is staring us right in the face, but we fail to recognize it because of our own expectations and pre-conceived notions. For some reason, we expect God to be present or to act only in particular ways and places. Most people–even those with deep faith–are afflicted with the "expectation of the extraordinary," where they consign God only to dramatic and extraordinary moments in their lives, when in fact, God is most present and active in the most quiet and ordinary moments.
Secondly, as clearly pointed out by this Gospel account, God's miracles unfortunately require our faith. It doesn't mean that God is not powerful enough and that for this reason, he requires–and is dependent on–our faith. It only means that our God is a God who respects our freedom. God's will is not a tsunami that sweeps everything away to wherever it wants to take us. Rather, it is like a mountain stream that allows itself to be hindered, even blocked, by obstacles along the way, but in the end, somehow manages to reach its destination. But take note: It only takes with it and carries with it the things that allow themselves to be taken and carried away.
In other words, if we want miracles to happen in our lives, we need to have faith because faith is precisely the openness that miracles require. We often wonder how prayers and miracles are related. I think our prayers, fueled by our faith, provide the very permission that God usually waits for before he performs the miracles we need in our lives.