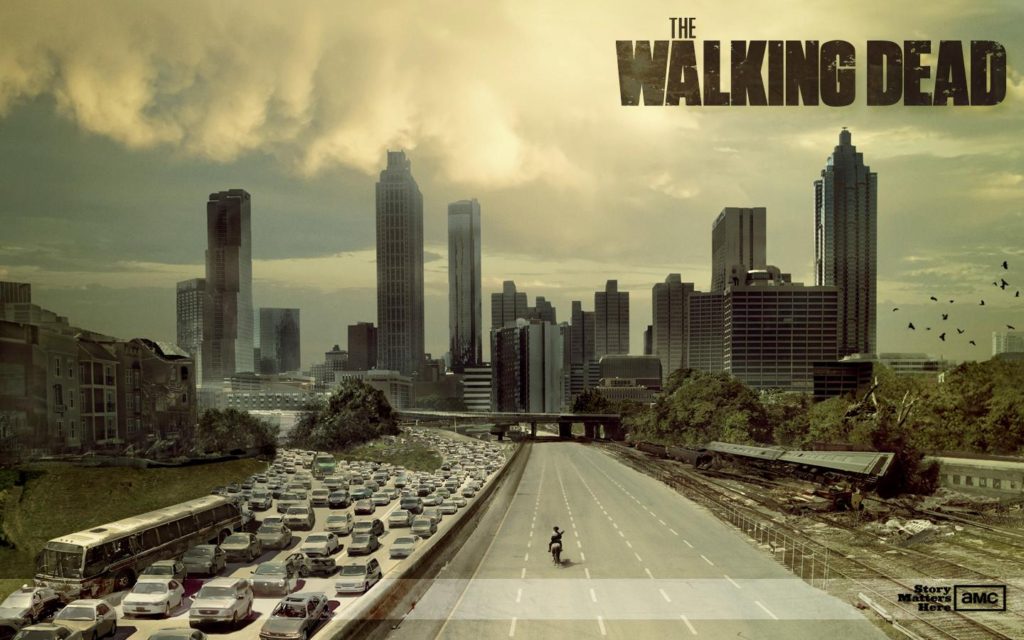 This reflection is on John 11:1-45.
For some time now, I've been hooked on the TV series "The Walking Dead." It's a secret guilty pleasure that I've indulged myself in, having watched all its four seasons now. "The Walking Dead," of course, are the zombies, euphemistically nicknamed "walkers"  in the series for their peculiar gait. The show is filled with those half-decaying ex-humans who awaken from their death and live on human flesh, in the process, infecting others to "turn"–yet another euphemism for becoming zombies.
However, as the plot thickens (and sickens!), one begins to wonder if the term "walking dead" refers less to those mindless zombies and more to those desperately trying to survive the apocalypse by resorting to every possible–not always humane–resort.
I mention this because our Gospel story today is about a waking dead: Lazarus raised back to life. Much has been said and written about this incredible deed of our Lord. It is perhaps one of his greatest and most awesome miracles, when in full view of the crowd that had gathered, Jesus awakened his friend Lazarus from the dead. Surely the people–and especially the sisters Martha and Mary–were astonished beyond words. There are some indications that maybe our Lord himself was awed by this great miracle that the Father had enabled him to perform!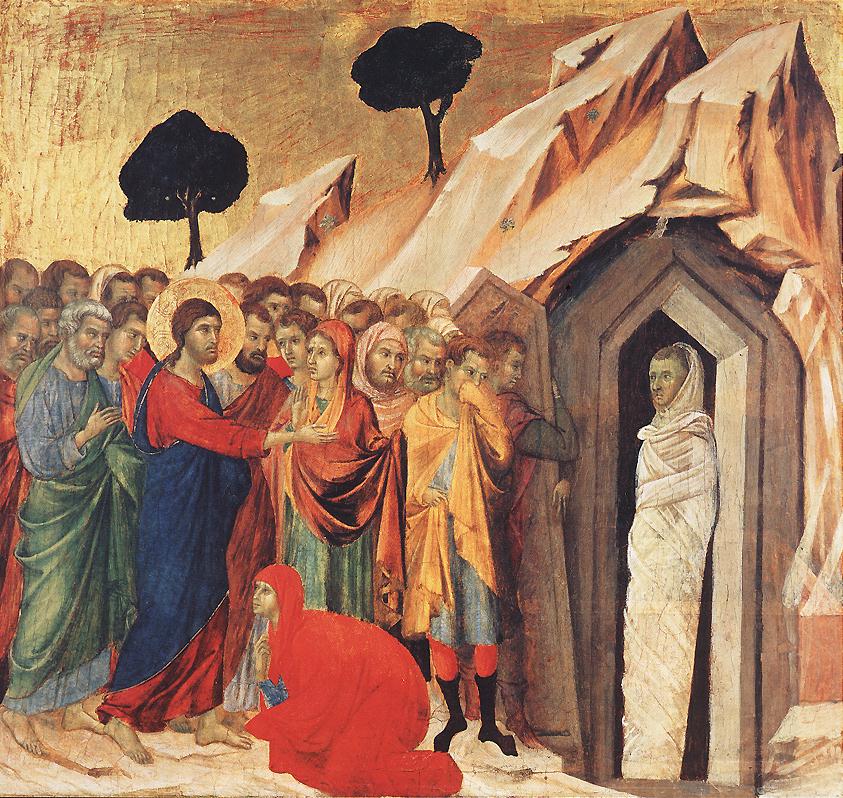 Today, however, my thoughts turn to the waking dead, Lazarus himself, that bewildered man who walked out of his tomb. But the life he returns to is not the horribly–or depending on your perspective, blissfully–mindless life of the zombie. It is, on the contrary, a return to this fully conscious and chaotic world of humanity.
Summoned from that distant dark and peaceful place, Lazarus hears Jesus calling him, that familiar voice accompanied by other familiar voices–those of his sisters' and friends'–imploring him to step back into the light, and back into this world and its sea of humanity. What could he have been thinking? Did he have to make a decision? Was he tempted to stay in hiding and remain dead?
Biblical scholars tell us today that tombs in those days were dug out of the earth, so that in order to leave the tomb, Lazarus had to exert every possible effort to pull himself out of it. Looking at the scene from his perspective and imagining how he might have felt weeks after his return from the afterlife, I scribbled this poem that I called "Lazarus Rising."
Rising from the dead–
that was the easy part:
Hearing sounds, staring in the dark,
flashes from a previous life.
But now comes the hard part:
To disentangle self, remembering
forgotten limbs as I clamber out of a deep hole,
the stench of flesh-and-bones behind me.
And now, to be weighed down again
by the gravity of this life!
To be met and swept up by a world
of disparate, desperate dreams.
Keep in mind what it was
that pulled you back from the depths:
Voices–brothers', sisters', friends'—
and soaring high and clear above theirs—
His,
the sound of the deepest, calmest sea.
In a strange sort of way, we know that feeling, don't we? Those of us who have experienced a major crisis in our lives and in the process, some kind of death–perhaps emotional or spiritual–know that the sadness and the darkness that we wrap around ourselves can at times become too comforting to shed. We can be tempted to remain in that place, and for that reason, need all the help we can get–tender love as well as tough love–to nudge us out of it. Like Lazarus, stepping out of our tombs could be painstakingly effortful and could require every ounce of our will power.
But thanks to the encouragement of those who love us, and thanks to God's grace, we somehow manage to pull ourselves together and find our way back in the land of the living.
The story of Lazarus is a reminder to us that when we feel down, buried by the troubles of our lives, it will do us well to recall the love that people reserve for us–especially the special love of the Lord for us–but not to forget, we also need to make the decision to pull ourselves out of the pit. It isn't exactly fun to wake from the dead; it may actually feel much safer to remain in the tomb. But unlike the pseudo-lives of those zombies in that TV series, the life that the Lord calls us to is the only one that's really worth living.