It's a mystery:
Why would she,
after being explicitly forbidden to look back–
do precisely that?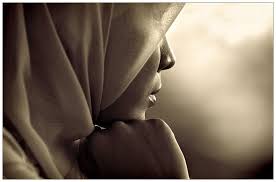 The traditional–and simplest–interpretation
is her disobedience of the angels:
She simply refused
to follow their directive,
and for that,
she was justly punished.
A related interpretation is that
she was reluctant to leave Sodom:
She had grown attached to her lifestyle there,
and no doubt, that lifestyle–
like that of every other inhabitants of the city–
was most probably wicked as well!
Her fate, therefore,
like all the others who perished
in that shower of fire and brimstone,
was well-deserved.
Intrigued by this nameless woman,
mystics and artists since then have engaged
in every sort of speculation.

Using their imagination,
they've tried to read between the lines,
unwrapping the silence of Scripture,
and wondering :
Might there have been something else
that caused her to turn back?
What do you think?
Would you have done the same
if you had been in her place?
Why or why not?

Feel free to share your answers below.