As we approach the end of our retreat today, we find ourselves under the cross, gazing up at the Lord who has fought so hard to survive the nightmare in order to give up His last breath for us.
The evangelist John mentions a strange detail in his account of what happens in Calvary (John 19-14):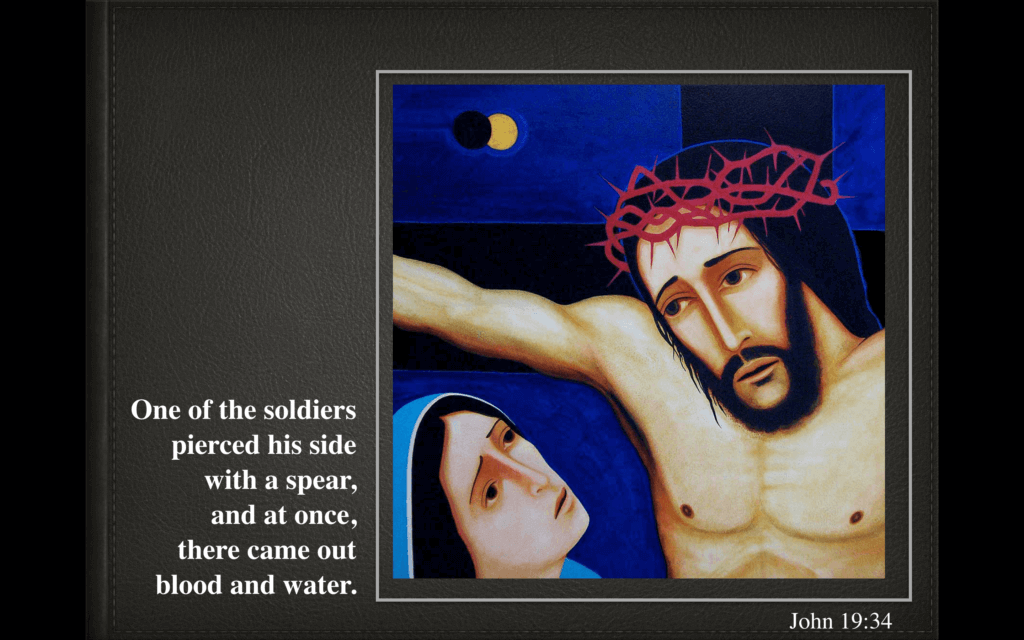 This detail has been interpreted in all sorts of ways, but for our retreat, it vividly demonstrates the self-emptying and kenotic love of Jesus: He pours Himself out for us completely, leaving nothing for Himself. Such is the Lord's love for us.
Let us take a moment to remain here under the cross, gazing upon Jesus and thinking about this self-emptying love of Jesus. What can be your response?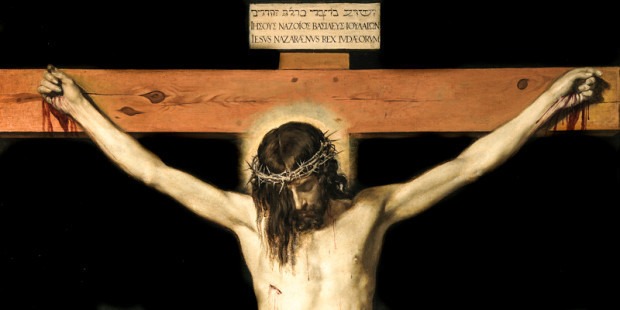 When the music ends, feel free to move to the NEXT section.