Welcome to our online Advent recollection! This year we're calling it "THREE LESSONS IN WAITING."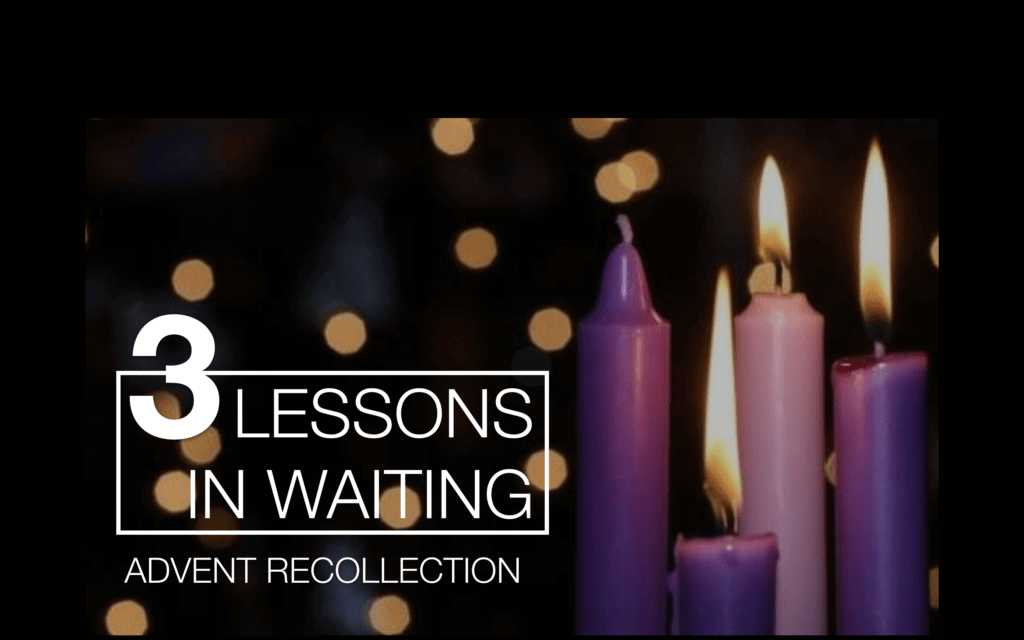 If you find yourself here, it means a couple of things…
First, you're looking for something this Advent, and you're probably hoping you'll find it–or a clue about it–here.
Second, it may not feel that way, but you've been led here. Perhaps God has a special grace in store for you this Advent.
We hope that you will stumble over it in the course of this recollection–and get to unwrap this gift from God.
Before we start, take a deep breath. Take some time to ask yourself these questions:
"How am I feeling?"
"What could I be wishing or waiting for this Advent season?"
"What would I like to ask from the Lord?"
Spend some time in silent prayer as you reflect on these questions.
Whenever you're ready, light this virtual candle by clicking PLAY. The candle will burn for a duration of 10 minutes to allow you to slow down and recollect yourself. You need not wait till the very end, so feel free to move to the next page whenever you feel that you are ready.