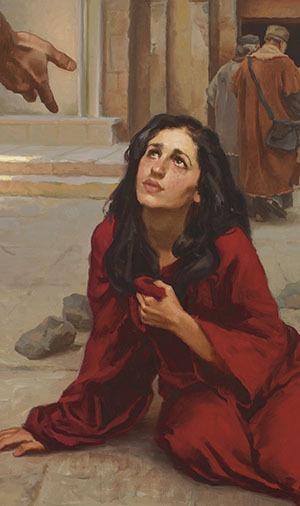 This homily, delivered at St. Agnes Catholic Church, is based on John 8:1-11.
Today we are presented with what I consider one of the defining moments in the public ministry of our Lord. A woman caught in the act of adultery is dragged into the temple square to stand in shame and in full view of a blood-thirsty mob. She stands alone because her presumably equally culpable accomplice is conspicuously missing.
It's a disturbingly familiar scene: To this day, such tragic injustice continues to be inflicted on women in different parts of the world. Unfortunately, while it takes two to tango, it only takes one when you want to condemn the dance–and it's usually not the man you haul to the public stoning.