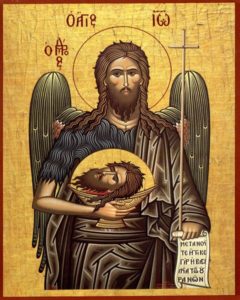 This reflection is based on John 1:6-8, 19-28.
This event in the life of John the Baptist sounds like it's more than a simple press conference. Here we have him interviewed successively by priests and Levites, as well as Pharisees. All of them interrogate him about who he is: "Are you the Christ? Are you Elijah? Are you the Prophet?"
The Baptist takes this opportunity to clarify who he is and who he is not, correcting the misconceptions about him. He is not the Christ–nor is he Elijah, nor the Prophet. He is but "the voice crying out in the desert," to prepare the way for the Christ.