Our second Advent module features Joseph, the foster father of Jesus.
If you haven't done the first module on Zechariah, you may want to click HERE.
For our second module, we will reflect on the story of Joseph and his encounter with an angel.
Joseph is the silent man of the Gospels. True, Zechariah was stricken silent for a few months, but he breaks his silence with a lovely canticle.
But we have no song–not even a word–from the holy and devoted Joseph.
We know his story all too well. That's why it's so tempting to rush through his story. But we do him no justice if we don't read between the lines of what Matthew and Luke tell us. Nor do we do ourselves justice because we miss out on appreciating what God must be trying to tell us through Joseph's story.
So as you read this all-too-familiar event in Joseph's life–his own annunciation–take a breath, slow down, and open both eyes and heart to allow him to speak to you.
If it will help, read the Scripture mindfully and prayerfully as you listen to this instrumental music in the background.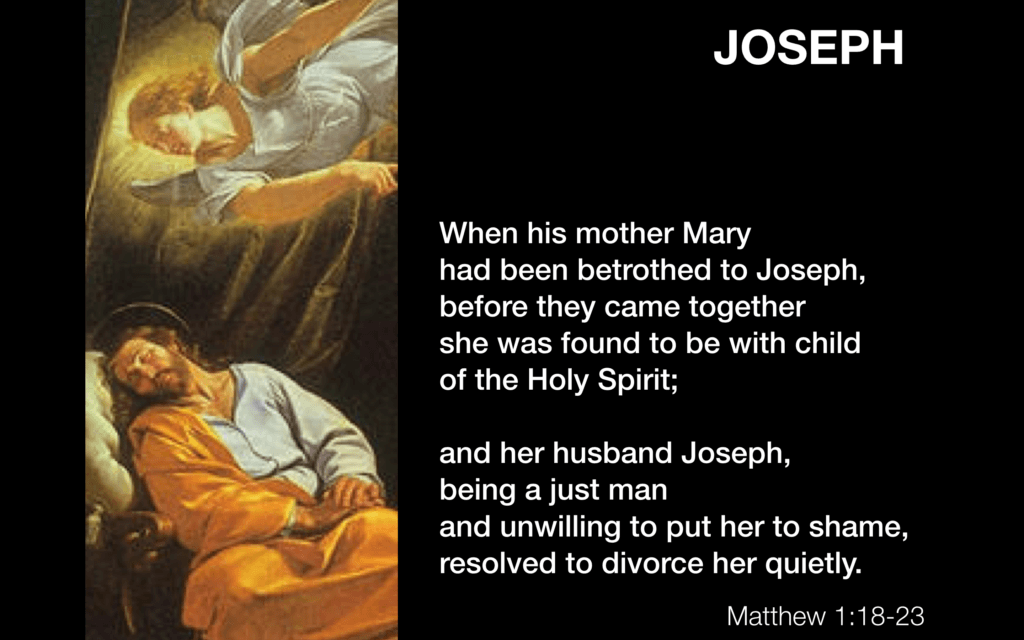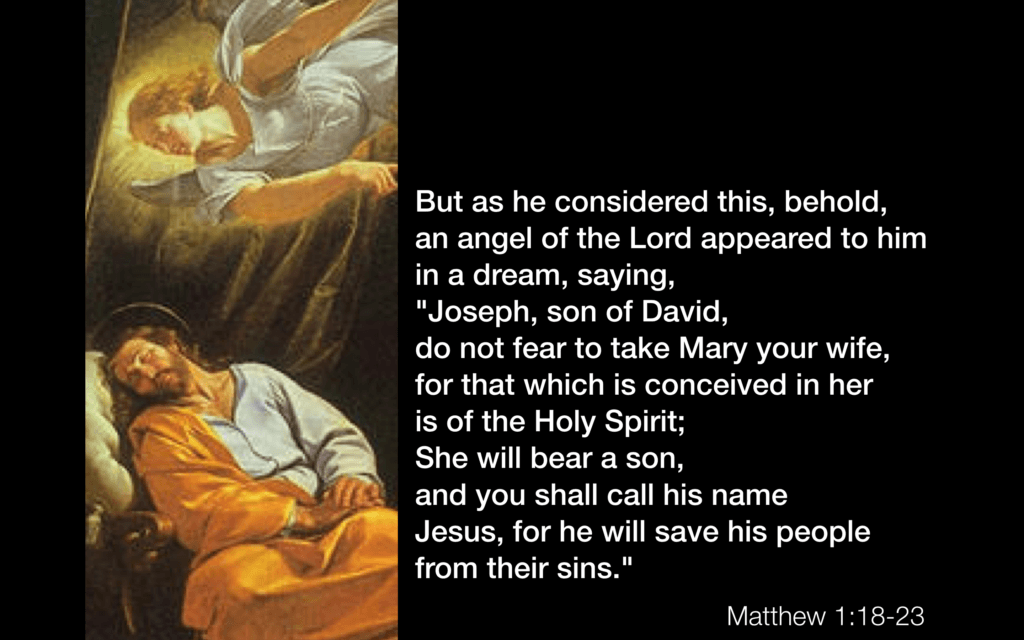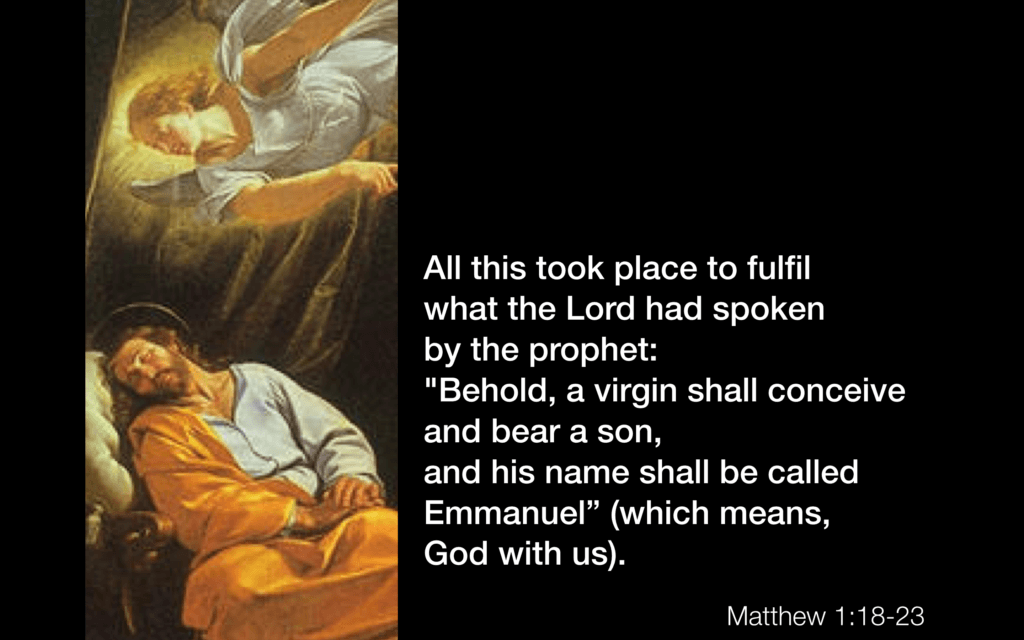 Did you notice anything about Joseph or the angel this time around? What struck you? Any question, thought, or feeling?
Linger here before moving on.
Music: Julian Lloyd Webber's "Oblivion"