One popular–and very witty–Twitter account
during these days of lockdown
is Room Rater (@roomrater)
run by Claude Taylor and his fiancee Jessie.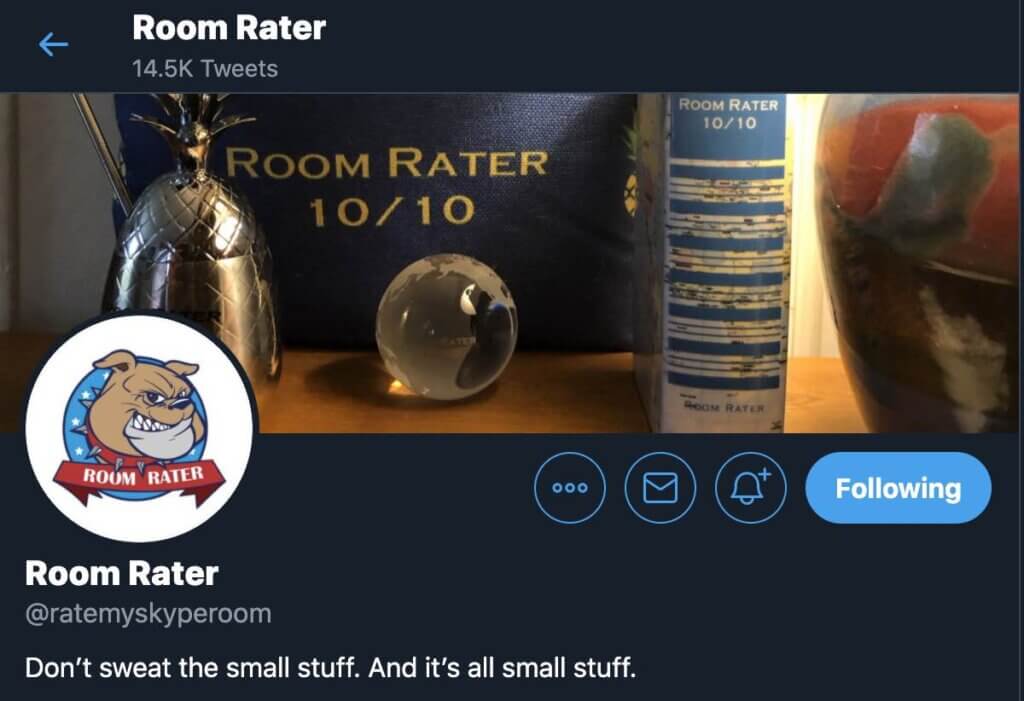 What they do is
they literally rate the rooms of celebrities
appearing on Zoom for shows or interviews.
Not only are the captions funny,
but they can also be quite instructive
in terms of how to design your Zoom background
and how to frame your videos.
Here are some examples
of those who aced it
as well as those who flunked.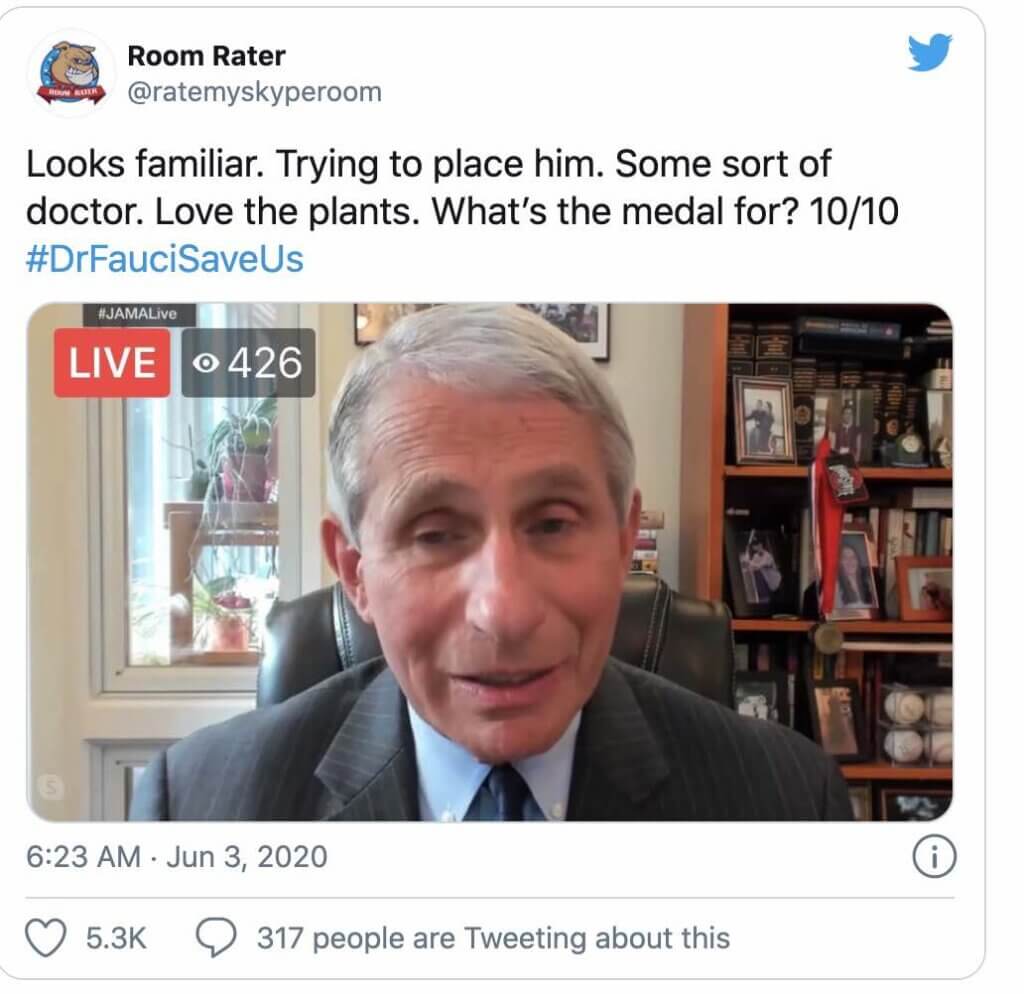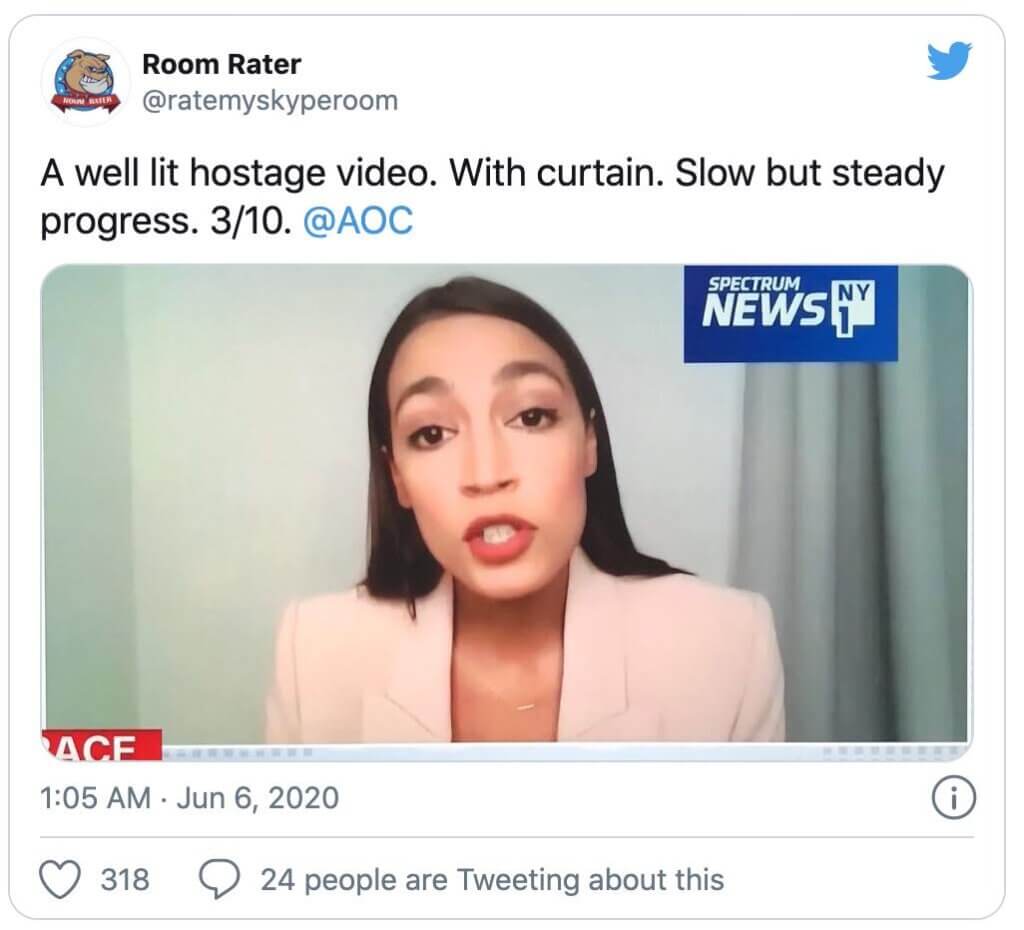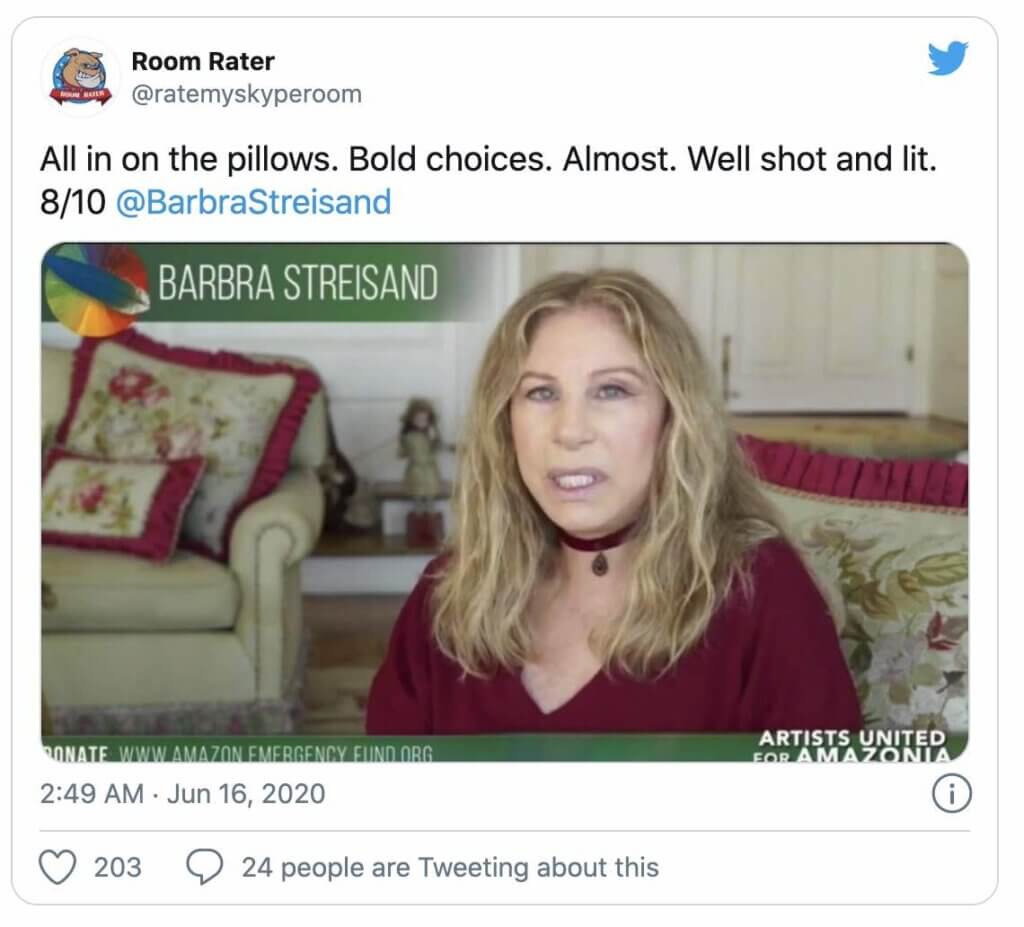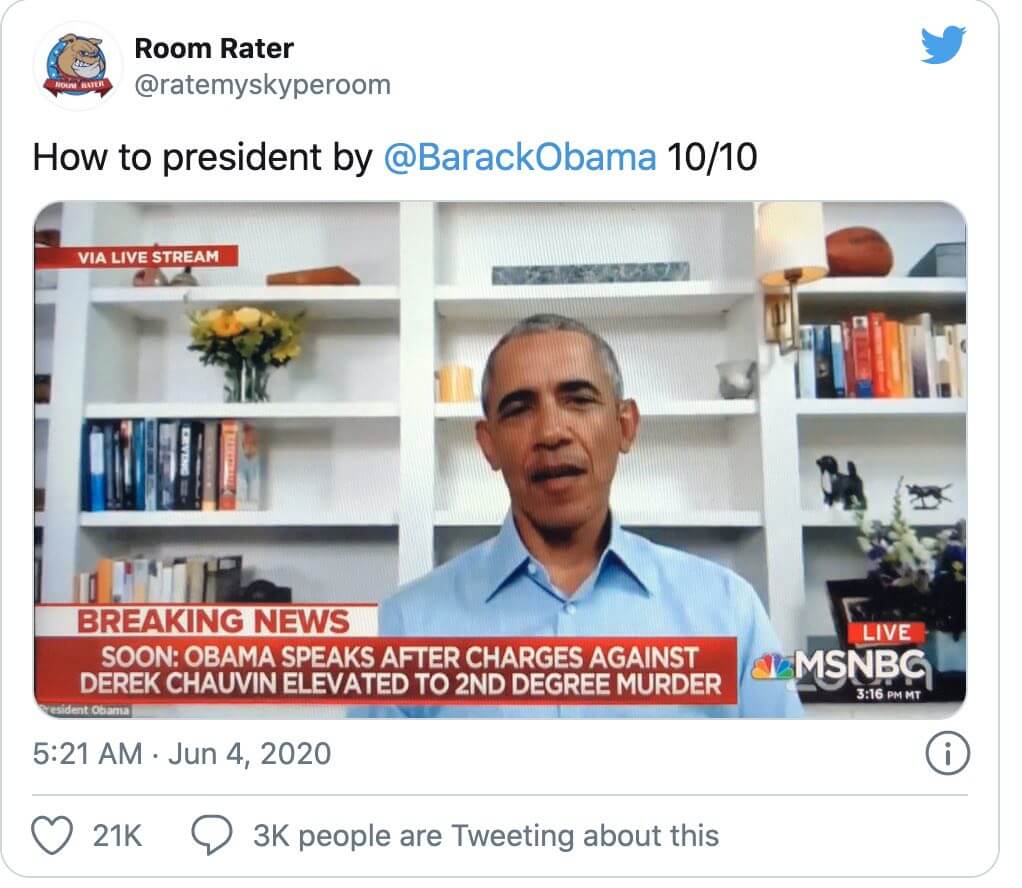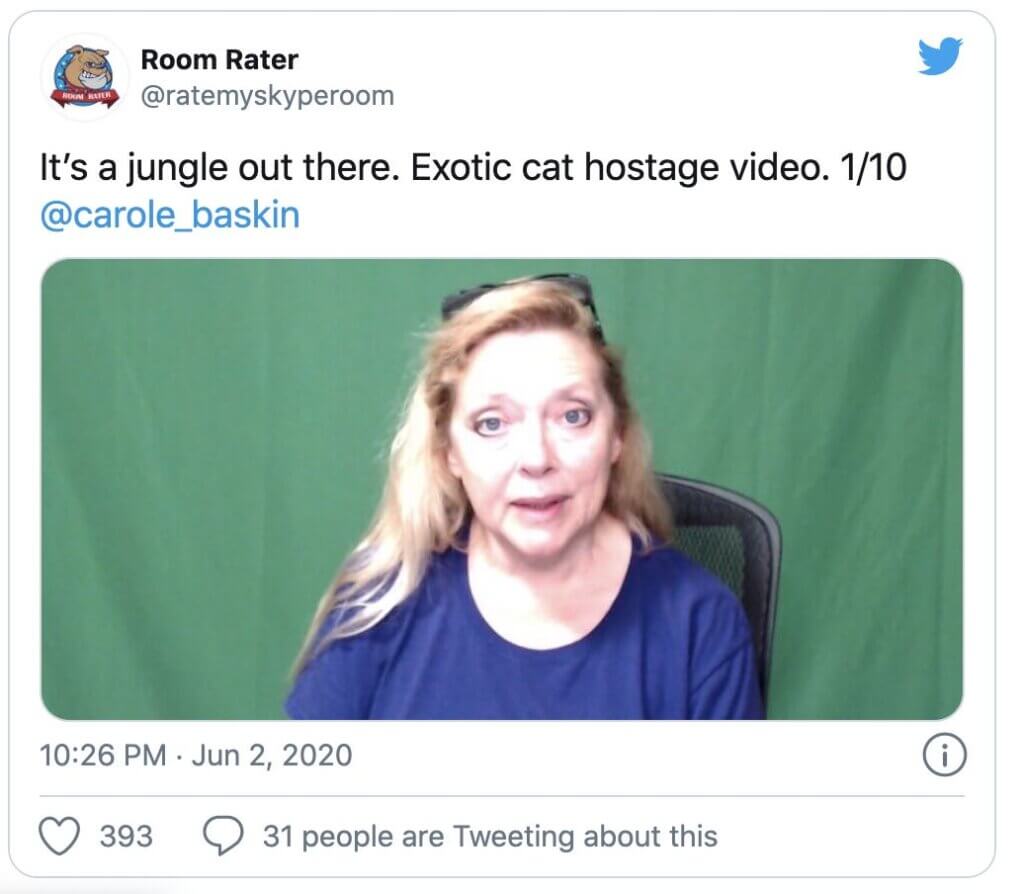 Here's a question for you:

How would you rate your HOME in terms of HOPE,
from a rating of 1 to 10,
what rating would you give yourself?
There is no pressure to give yourself a 10!
What's important here is that you take a step back
and look at all that's going on around you.
It's not about how things should be,
but simply about how things are
in the here and now.
If you're up to it,
share your rating with us
(under LEAVE A REPLY)
and tell us the reason(s) for your choice.
Your post will be anonymous,
and it might help
your fellow participants.