Something amazing happened that first time these two pregnant women met. Even if he was only a fetus in his mother's womb, John the Baptist already recognized the voice of Jesus' mother and rejoiced!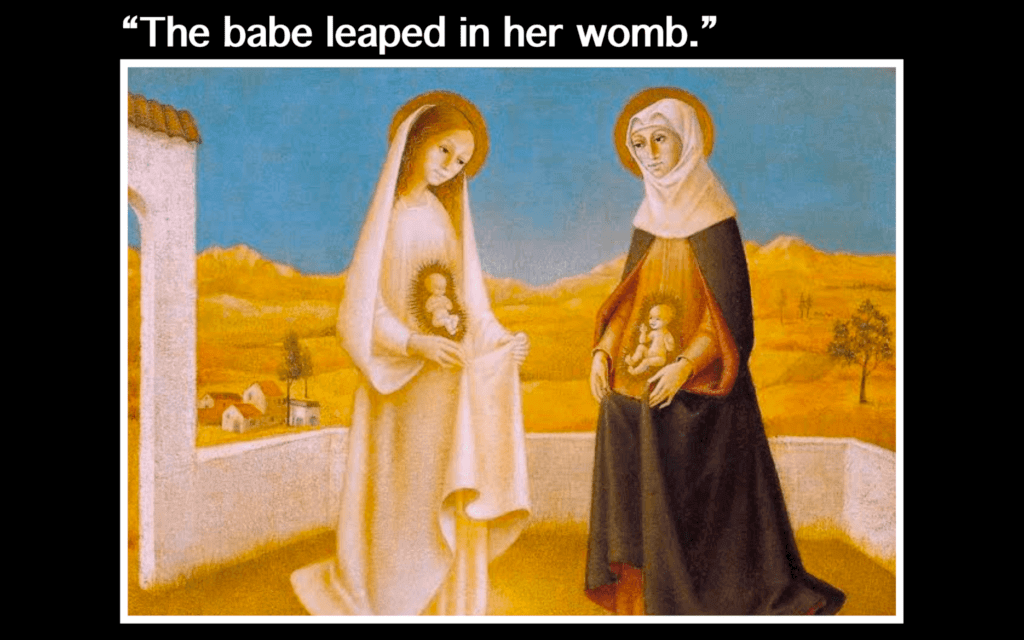 We shouldn't be surprised though. After all, John the Baptist was born to wait for the Messiah. He was born in order to "pave the way" for Jesus. And so indeed, at their very first encounter–even if only through their mothers–there should be recognition and rejoicing.
Here at the Visitation, John the Baptist shows us the first kind of waiting, which we will simply call "anticipation."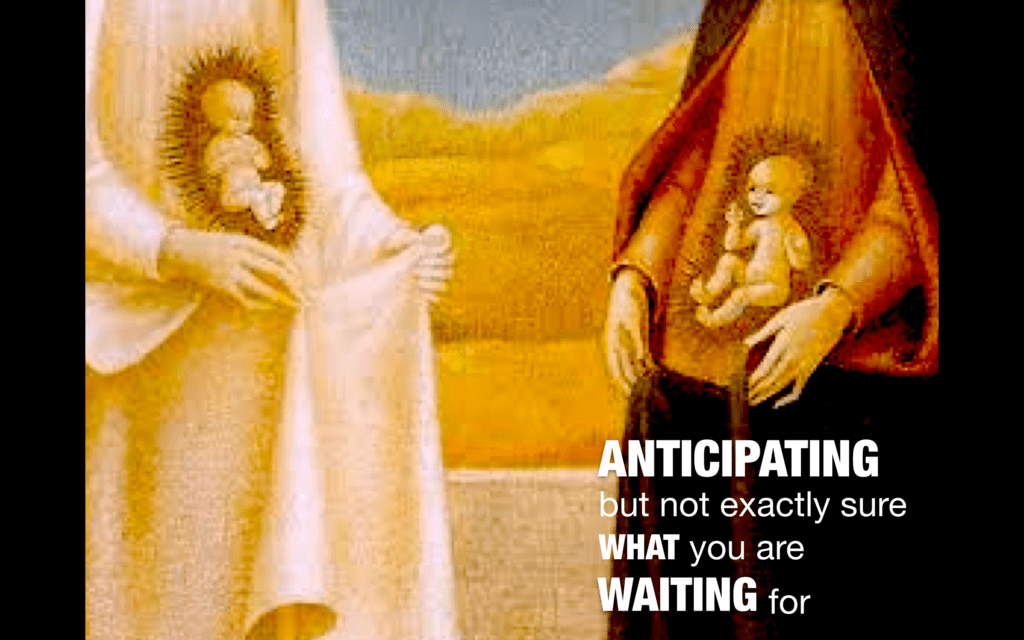 To anticipate is to wait but to do so without being exactly sure what you're waiting for. We can imagine that this was the sort of waiting the Baptist as a child in his mother's womb experienced. It was filled with a sense of anticipation, perhaps even a giddiness about the great things to come, but it was unsure of what they would be exactly.
Sometimes this is the kind of waiting we experience. We have a sense that something is in store, something great hovering over us, but we can't quite put our fingers on what may be coming. All we know is that something is up.
Could this be the kind of waiting that you are invited to this particular Advent?
If that is the case, the Advent image of God for you is that of a God Who approaches, the God Who takes the initiative to draw near, in the same way that it was our Lord, through his mother Mary, who took the trip to see and be near Elizabeth and the babe in her womb.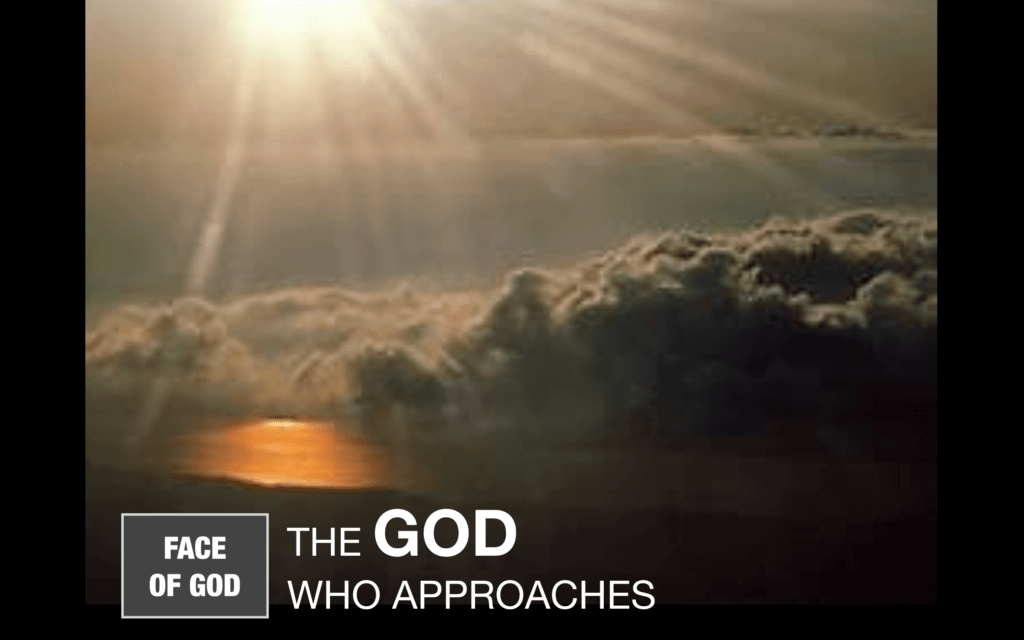 The grace to ask the Lord for is an openness to surprise. Even as John the Baptist recognized the presence of Jesus, it probably had not expected the One to come as an infant. Often it is our unwillingness to be surprised or our jadedness that keeps us from recognizing the Lord's nearness.
And this is the Advent invitation for you: To give thanks to God for taking the initiative to draw near. You are invited to celebrate this special blessing of God's nearness just as John the Baptist did in his mother's womb.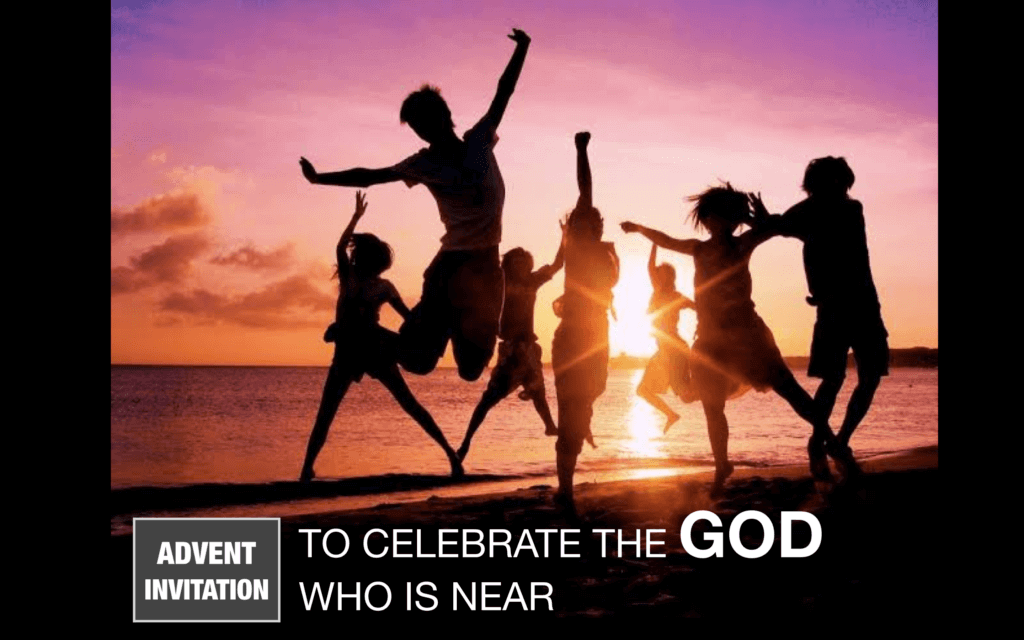 Here are a couple of questions to think about:

Are you feeling any reluctance to be surprised by God?

In what way can you express your gratitude and joy for God's nearness to you in your life?
Take time to reflect on these questions before moving to the next section.