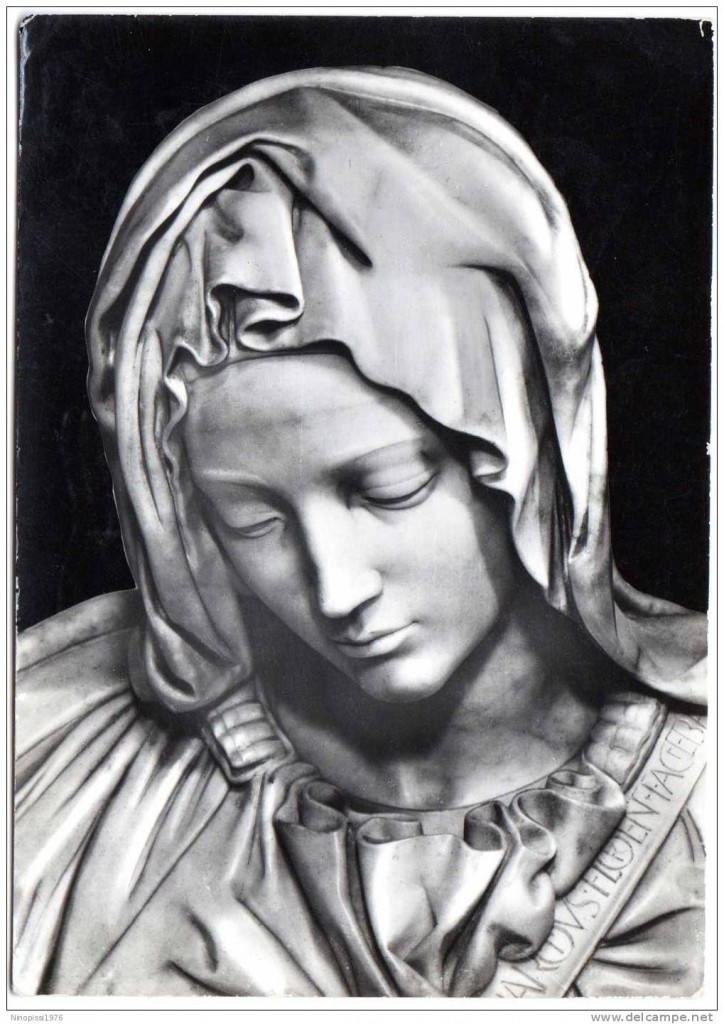 We begin our retreat today
by the side of Mary, the Mother of Jesus.
If there is one person
who has accompanied Jesus
on His journey all the way to Calvary,
it is Mary.
She has been there from the beginning,
and she was there until the end.
She helped shape the "alabaster jar"
only to witness it shattered on Calvary.
Did Mary know
this would happen to her baby boy?
Unlikely.
That's why we call it faith:
We don't understand,
but we choose to believe still.
After the horror of Good Friday
followed the quiet sadness of Black Saturday,
when her Son lay in the dark tomb, dead.
Where could Mary have been this day?
Most likely she was overwhelmed
by the grief, pain, and trauma
of watching her Son crucified
and killed on the cross.
She probably did what she had always done
whenever confronted by mysteries:
She pondered her experiences in her heart
praying to find meaning.
Let us then begin our retreat today by pondering with her
and reflecting with her about her son, Jesus–
Even to his own mother, Jesus was full of surprises.
By the end of this day, she would be surprised anew
by the resurrection of her Son.
But for now, we stay and pray with Mary.
Listen to the song "Mary, Did You Know?"
as you recall the scenes in the lives of Mary, Joseph, and Jesus.
End your prayer by asking for our Blessed Mother's prayers
as you go through today's retreat.
Pray the "Hail Mary" in the silence of your heart.
Song: "Mary, Did You Know?" (music by Buddy Greene, words by Mark Lowry) performed by CeeLo Green
Scenes: from the TV series "The Bible" (2013) produced by Lightworkers Media