We have prayed and reflected over three distinct moments in the life of John the Baptist–three moments that show three types of waiting:
Waiting with ANTICIPATION: When you have a strong–but vague–sense that something significant is about to happen, but you are not sure what it is.
Waiting with EXPECTATION: When you think you have a clear idea of what is coming, but it is quite possible that something else or someone else might show up.
Waiting with HOPE: When there is no reason to wait for anything good, but you choose hope anyway and decide to wait in faith.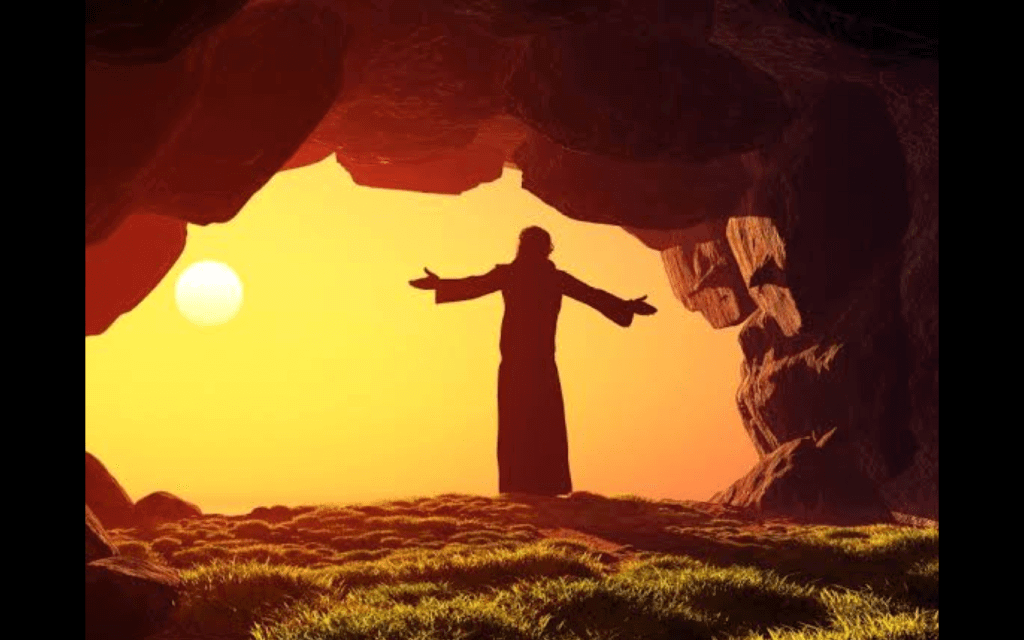 Given what's been going on in your life, which of these three types of waiting are you invited to this Advent?
Depending on your response, there is also a distinct Face of God, Advent Grace, and Advent Invitation for you.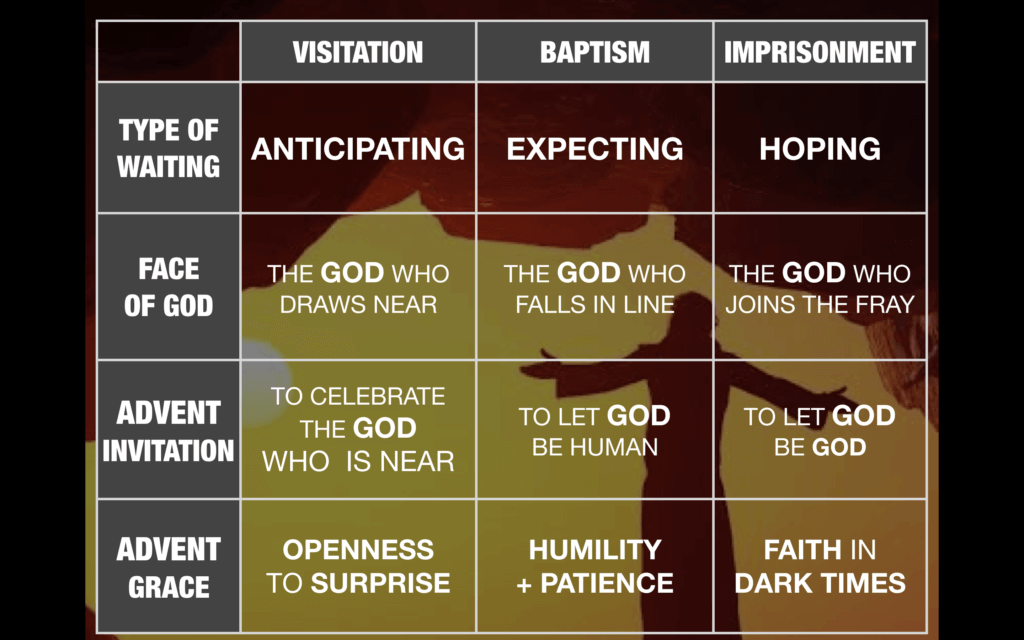 This is the time to take a look at your life as it is unfolding and to reflect on what the Lord is asking of you this Advent. Don't rush, and linger here as you pray and reflect about this.
If you wish, you may want to use this instrumental piece to pace your prayer.
Only when you're ready should you move on to the next page.