Play this music at the start of this station.

Behold your heart and the world that it holds.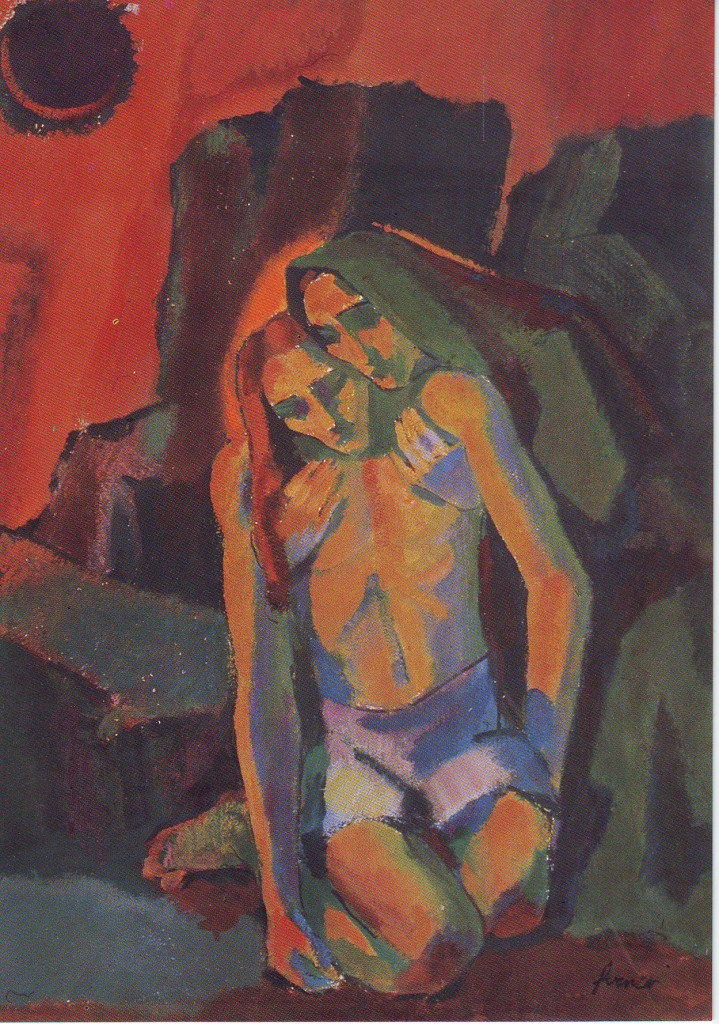 Jesus is taken down from the cross
and is brought to the arms of his mother.
We know this scene of the Pieta well.
We can say nothing
as we behold Mary's heart-shattering loss.
We are no strangers to loss.
We have–all of us–experienced brokenness:
the brokenness of things, of people,
even of ourselves.
Some of us know what it's like
to hold someone broken in our arms.
There are just no words.
This pandemic has been,
in many different ways, an experience of loss.
Lives have been lost.
Bodies and hearts–even spirits–have been broken.
There will be more.
What about you?
What broke for you?
Or, who did?
What–or whom–did you lose?
There are no words.
We can only turn to Mary,
and ask her to help us
hold all this brokenness in our hands,
and nurse our every loss in our hearts.
Like her, we can only pray to God
that we may choose
to remain strong and courageous– 
despite our own fears or discouragement,
to keep our faith
–even without understanding,
to love and serve those in need–
even if our first instinct is our own self-preservation.
When we feel like our selves are in pieces,
or our lives are in ruins,
we must turn to Jesus–
him who, for our sake, has been broken
and whose life turned into wreckage.
We must ask him to take the lead.
We don't know what our future will bring,
so we turn over our lives to him
and ask for his guidance and help
to keep us strong and courageous,
faithful, and loving
the way he remained till his very last breath.
"Behold the Wood" (St. Louis Jesuits). Image for Station (Fratel Venzo).
"Jesus, Take the Wheel" (Caleb and Kelsey)
Feel free to share your thoughts, questions, and prayers below.
If you wish, visit ENTRUST, our virtual prayer wall.
Post your prayer intention there.
Share your prayers with our global faith community.
Click HERE.