This year Pins of Light is offering a series of one-minute reflection videos during Simbang Gabi.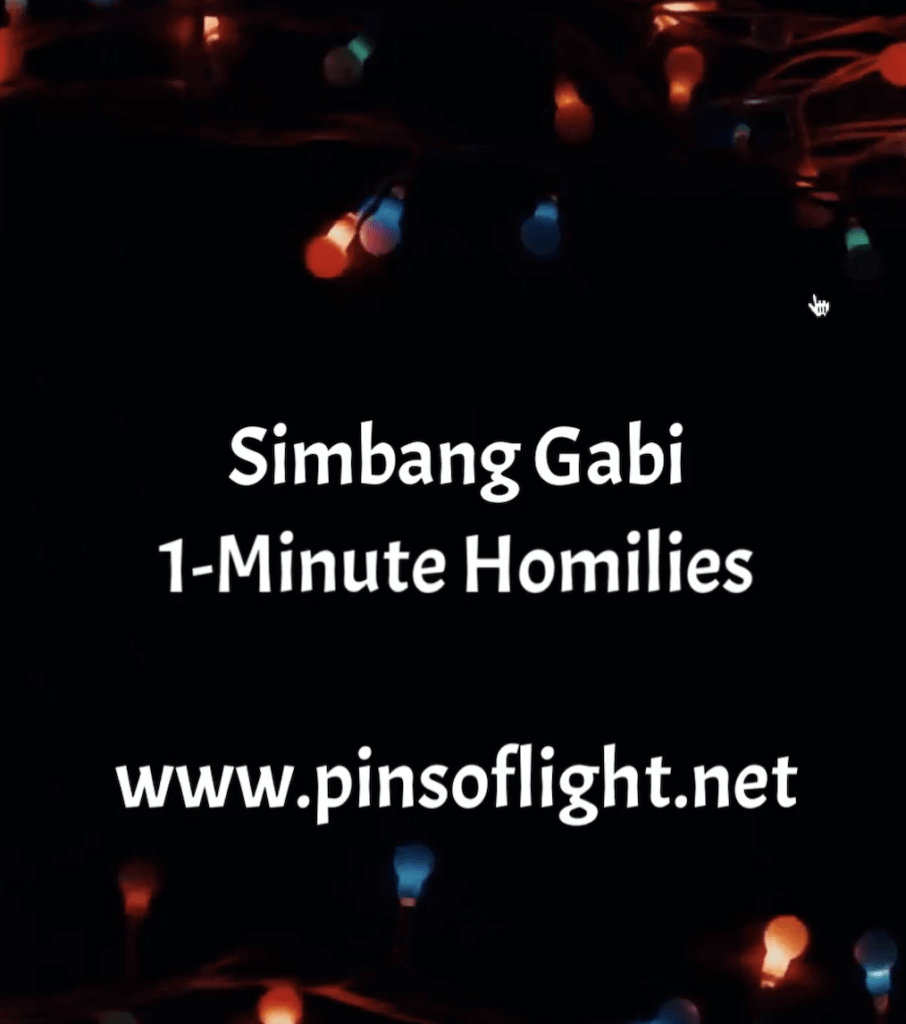 "Simbang Gabi"–literally, "Night Mass"–is also called "Misa de Gallo," which means "Rooster's Mass" because these Masses nine days before Christmas are traditionally held at dawn.
It is a long-standing–and much beloved–tradition in the Philippines, where Christmas is a high point in the year. It is believed that those who are able to complete all nine Masses will have their Christmas wish granted.
To look for the 1-minute homily for the day, just scroll down. Feel free to share with friends and fellow Simbang Gabi goers.
SIMBANG GABI 1-MINUTE HOMILY TRAILER
DAY 01 (16 December 2020, Wednesday)
DAY 02 (17 December 2020, Thursday)
DAY 03 (18 December 2020, Friday)
DAY 04 (19 December 2020, Saturday)
DAY 05 (20 December 2020, Sunday)
DAY 06 (21 December 2020, Monday)
DAY 07 (22 December 2020, Tuesday)
DAY 08 (23 December 2020, Wednesday)
DAY 09 (24 December 2020, Thursday)
THANK YOU FOR JOINING US IN OUR SIMBANG GABI REFLECTIONS!
A BLESSED CHRISTMAS TO YOU AND YOUR LOVED ONES!
Feel free to post a comment or question below. 🙂