This homily was delivered on the 49th-day death anniversary of Esperanza Pe, the mother of my good friend, Rudy Ang.
The last few times I spoke with Auntie Esperanza last year, we toyed with the possibility of my saying Mass for her 90th birthday celebration. As it turned out, not only did I miss celebrating her birthday Mass, but I also missed presiding at any of the Wake Masses or the funeral Mass for her. Never in all those conversations with her did I imagine saying a Mass like this for her so soon!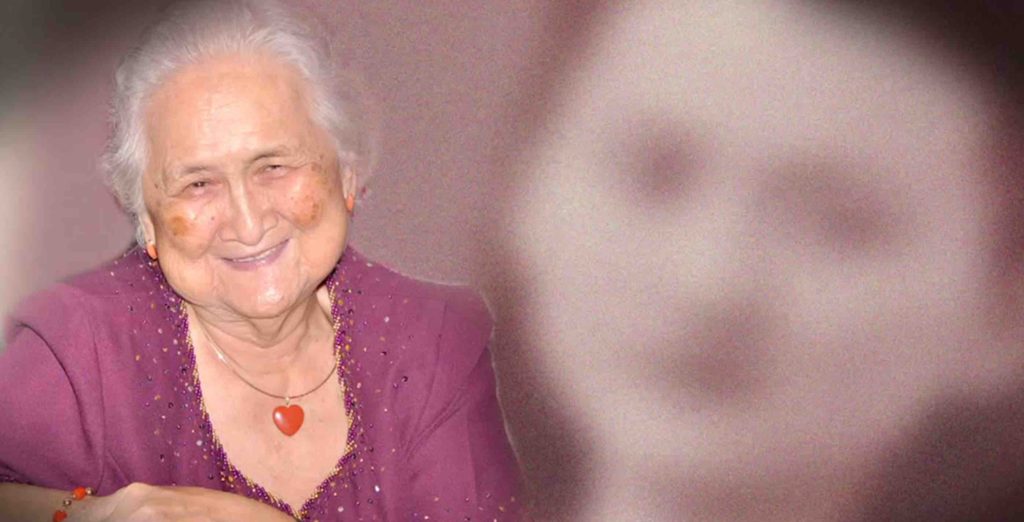 Quite out of the blue, I sent her a postcard last September 30 without any reason other than to thank her for taking care of me and all of Rudy's friends as we were growing up. But it was no premonition: No one expected Auntie to go so soon.  It's hard for me to imagine her gone as I'm sure it is especially for you, who have been with her all this time. True, she was slowing down and beginning to suffer all sorts of illness, but even at 90, Auntie Esperanza was so full of life and joy. It simply wasn't supposed to end this way.
Today on the 49th day of her passing, we gather in her honor and remember her. So much has been said about Auntie Esperanza at the eulogies, but I hope you will permit me to say a few things about her even if maybe others have said the same.
I think I speak for all the friends of her children when I say that for us, Auntie, through the years, has become a second mother. She was always friendly, always welcoming, and surprisingly articulate and engaging to speak with. She made us feel comfortable because you felt that she was always genuine with you.
One of my funniest and best memories of Auntie was when I slept over here in their home back in high school. Late that night, she was awakened by a lot of noise and shouting coming from Rudy's room, so she came over knocking at the door to tell Rudy and me to stop fighting. Needless to say, I was quite embarrassed. What she didn't know was that Rudy and I weren't actually fighting. Rudy, as usual, was just having an argument with himself!
But seriously, Auntie wasn't just always welcoming and hospitable; but for those who know her life story, she was also one admirable lady. Widowed at a young age, she almost singlehandedly raised her ten children, who at the time of their father's death were aged three to nineteen. Instead of sulking in one corner and withdrawing from the world in helpless depression, as young widows are expected to do, Auntie wiped away her tears and decided that if she was to take care of her ten children, she would have to swallow her tears and try to move on. She decided to learn dressmaking, taking on sewing jobs, and with the help of her older daughters, who accepted part-time jobs, she fed and sent all her children to the best possible schools. That young widow lived to the age of 90, and though she died suddenly, she did not before traveling and seeing a lot of the world, and leaving it not only with ten children, but also with 25 grandchildren and 26 great grandchildren.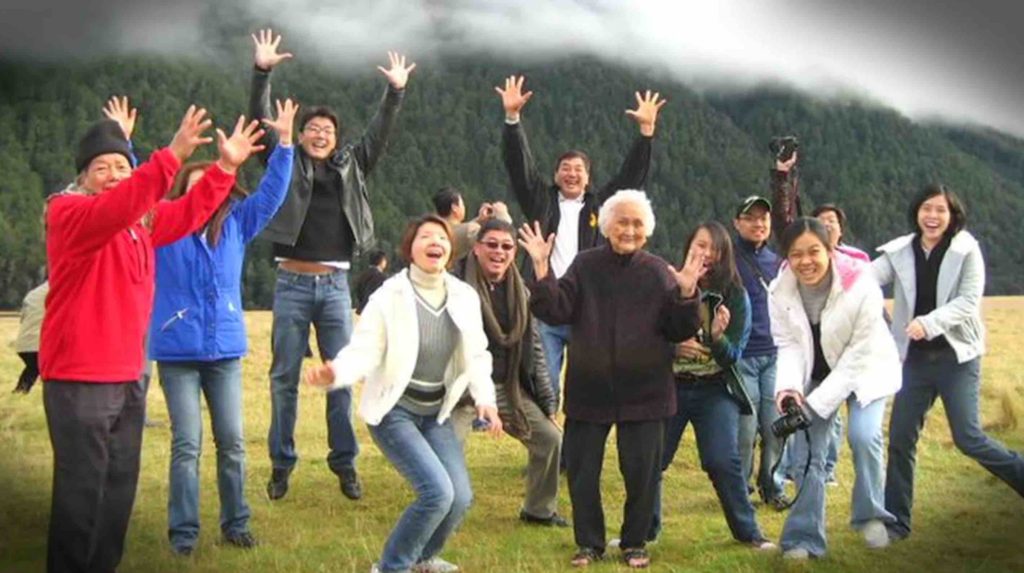 When we think about it, her story wasn't supposed to end this way either. With a premise like that, one expects nothing less than a monumental tragedy. But with God's grace, Auntie's love for her children, coupled with the kind of spunk and resilience that we so rarely see today, made it possible for her to turn her life around into a great success story.
Today, even as we continue to grieve over her sudden passing, we will be remiss if we do not also celebrate her life–a life that is miraculous by every standard, a life that is a testament to the power of a mother's love and courage. We thank God for the inspiring gift of Auntie's life–and we thank her for what she has done and the difference that she has made in all our lives.
Also, I think the best way to honor Auntie is to learn from her life and let her teach us. For me, its biggest lesson is love and courage when our world seems to end and things feel like they're falling apart. Now that we've lost her, we could all use the love and courage that she summoned and gathered in her heart when she lost her husband and needed to move on and build a new life for the sake of her children.
For now, let us take consolation from the faith that our Lord has welcomed her into His arms, saying, "Well-done, faithful servant!" But I am sure that Auntie is also now reunited with her late long-lost husband, Antonio, who must have also greeted her saying, "Well-done, beloved wife and wonderful mother of my children!"