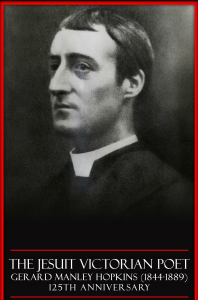 This reflection was made on the occasion of Pentecost Sunday, which this year falls on 08 June, the death anniversary of the English Jesuit poet Gerard Manley Hopkins.
I read my first Hopkins poem as a freshman in high school. The poem was "God's Grandeur" contained in an anthology of poems carefully selected and compiled for us by our English teachers.
But between me and Hopkins, it wasn't a case of love at first sight. An adolescent who had barely learned to appreciate any kind of poetry, I found his language and style too alien. And for some reason, the verses he wrote were much less accessible to me than the better known and more frequently quoted poems about roads less taken, tigers burning bright, and even that one creepy raven.