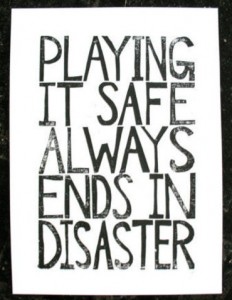 This homily is based on Matthew 25:14-30.
Today we have another one of those bewildering and disturbing parables from the Lord that leave us with more questions than answers.
The master of the house has three servants, and before he leaves for a long journey, he decides to entrust to each one of them a large amount of money. To the first, he hands five talents; to the next one he gives two talents, and the last servant, one talent. A conservative estimate is that a talent is equivalent to US$1000 today, so if we do the math, that's a total of US$8000 he just handed to his servants. Continue reading WHAT'S WRONG WITH PLAYING SAFE?