Yesterday we focused our eyes
on the Lord who humbles himself
to wash his disciples' feet,
inviting them at that Last Supper–
and us today–to do the same.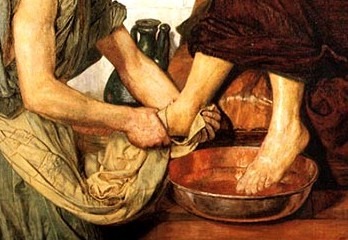 In his act of feet-washing,
Jesus shows us that he is a God
Who descends to our level.

Today, in his death on the cross,
he will show us the depths
that he is willing to go to
out of his love for us.
We begin our online retreat today
by praying to the Christ of the Abyss.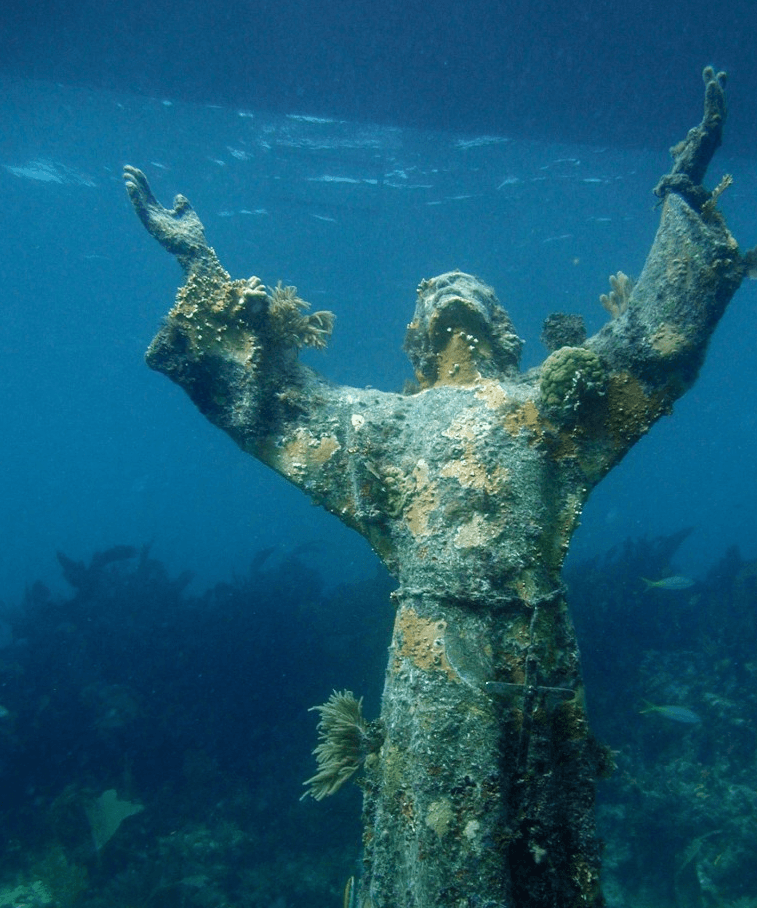 The Christ of the Abyss is an actual 2.5-meter bronze statue
that is submerged in the Mediterranean Sea
just off San Fruttuoso on the Italian Riviera.
Created by artist Guido Guilleti,
the original sculpture was placed in the water
at 17 meters depth on 22 August 1954.
It has since then been restored and repaired
after accumulating corrosions through the years
and after sustaining an accident in which a boat anchor detached one of its hands.
On Good Friday, Jesus descends to the abyss.
Contemplate the figure of the Christ of the Abyss:
The Lord is depicted with His head facing heavenwards,
both hands raised in benediction–
even as His feet are planted at the very depths of the sea.
It is like the Lord telling us
that even as He descends to the very depths of the earth–
as we recall Him doing today on Calvary–
His eyes will remain on us and His blessings fixed upon us.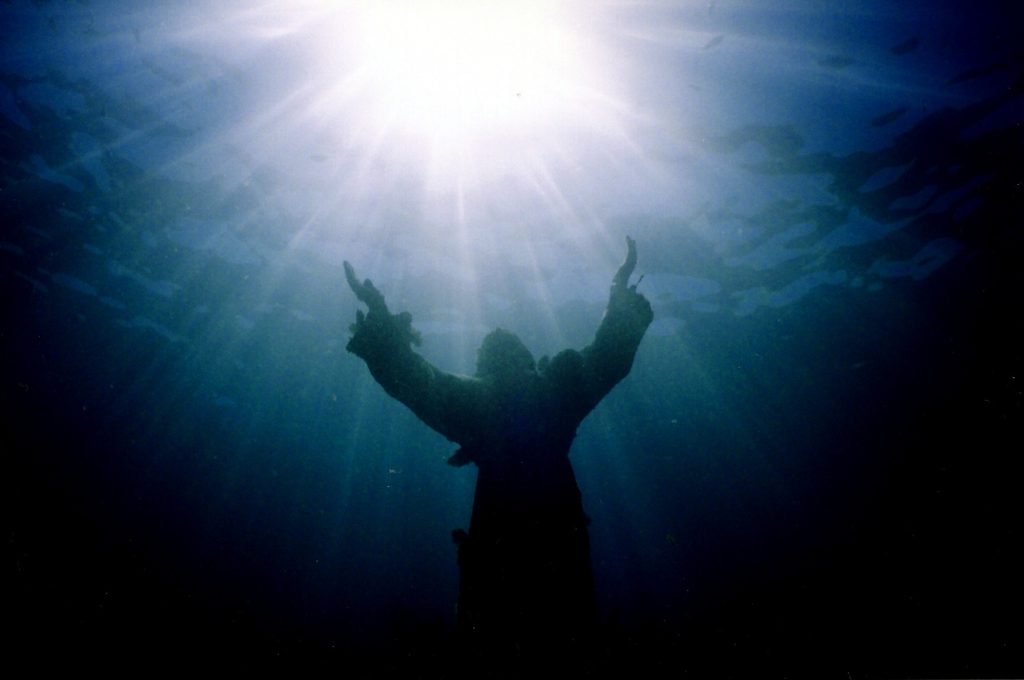 The song "Jesus on the Cross" has the following lines:
You cast yourself to sea
The net that set us free
The living breath
Embraced our death
To reach our darkest depths
Wasn't that exactly what our Lord did?
To begin your retreat today,
listen to the song prayerfully
as you contemplate the Christ of the Abyss.
Detail from Painting: Ford Madox Brown
Video Footage: Rocco Calzini et al (YouTube)
Song: "Jesus on the Cross" (music: MV Francisco SJ, words: JC GO SJ, vocalist: O Benipayo)