Dear online faith community,
"Pins of Light" has been honored as Best Blog by the Catholic Mass Media Awards. Congratulations to all of us! A big thanks to all of you for your support, participation, and inspiration. The biggest thanks, of course, goes to God for His blessings. To Him be all glory and honor!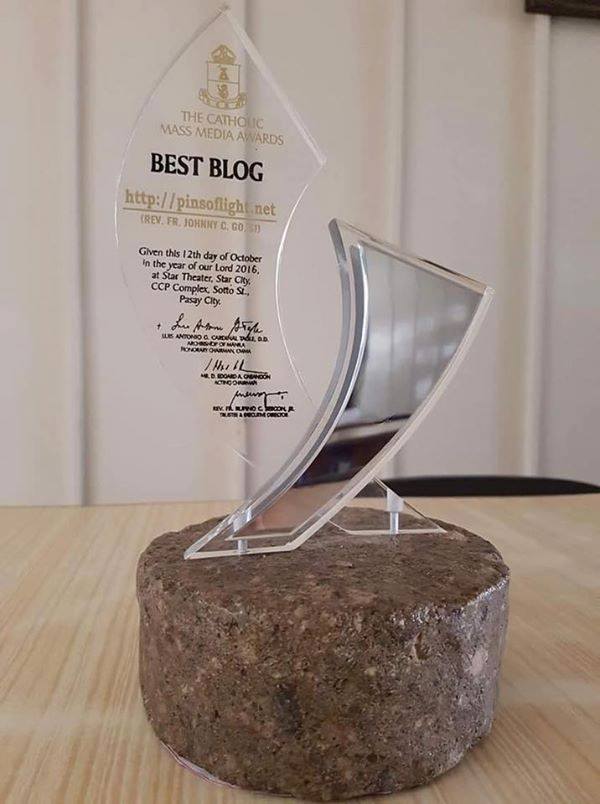 Please continue helping us spread God's Word in this digital universe!

Fr. J